Toshiba Satellite Radius 14 Review, Specs And Price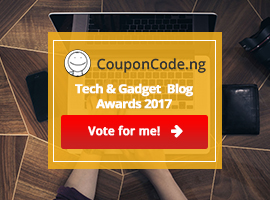 I was looking for a 2 – in – 1 notebook that delivers above average performance and a battery that lasts at least for a while and the Toshiba Satellite Radius 14 was my pick. This notebook offers a free rotating 14-inch touch screen and solid Intel Core-i3 performance for just N50.000.
The Toshiba Radius 14 also has a battery that lasts longer than most notebook in its price range, and Toshiba added a handy dedicated Cortana button so you can talk to Windows 10's assistant with ease.
Where To Buy Toshiba Satellite Laptops
Konga.com|Buy Now!!|
Jumia.com|Buy Now|
The Design
When you open up the lid of the Toshiba Satellite Radius 14 , you're treated to a big 14-inch screen that rotates all the way around into tablet mode and a premium-feeling metal deck with the same brushed finish.
The Toshiba Satellite Radius 14 features three USB ports:one 3.0 port with USB Sleep and Charge (so you can charge your phone or tablet even when the laptop is off),one vanilla 3.0 port and a single USB 2.0 port (it's the oneon the left).
You also get a combo headphone/mic jack, an HDMI port for hooking up to an external display and an SDcard reader.
General Performance
My review unit of the Toshiba Satellite Radius 14 is powered by a 2.1-GHz Intel Core i3 5015U CPU, 6GB of RAM and a 500GB hard drive. The Toshiba Satellite Radius Radius 14 has more than enough to power to handle everyday computing needs, such as surfing the Web or watching high-def movies. Even with 20 tabs open in Chrome or Microsoft's new Edge browser, there wasn't any noticeable lag or delays
The Price
I'm not sure if the Toshiba Satellite Radius 14 is now available in Nigeria. This notebook should cost around N90.000 when fully available.