Nvidia Shield Tablet Review, Specs And Price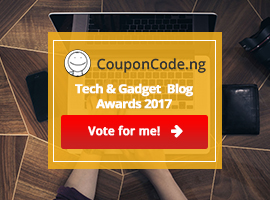 Just in case you are looking forward to trying out a new tablet that is Sleek, has clean design; Beautiful display with vivid color; Excellent graphics and overall performance then you may want to check out the new Nvidia Shield Tablet. The Nvidia shield tablet can stream Android and PC games and comes with a controller that offers tight, accurate controls with low latency for Android and PC. One other thing to reckon with the Nvidia shield tablet is that it comes with long battery life.
Where To Buy Nvidia Shield Tablet
Aliexpress
The Design
Call it love at first sight and you won't be wrong. The Nvidia Shield Tablet's rear panel is swathed in a black, luxurious soft touch finish that's as nice to look at as it is to caress. A chrome-ringed 5- megapixel camera is located in the top right corner while the silver-tipped stylus rests in its plastic-lined holder at the top left corner. The glossy black Shield lettering in the center of the panel adds some nice shine and a bit of visual and textural contrast.
Turning the tablet around to the front reveals the 8-inch display surrounded by thick black bezels. Twin speakers flank the screen, and Nvidia placed another 5-MP camera in the middle of the left speaker housing. In general, I love the build of this tablet.
General Performance
The new Nvidia Shield Tablet is loaded with a 2.2-GHz, quad-core Tegra K1 CPU with 2GB of RAM. Nvidia Shield Tablet delivers fast app launches and swift menu navigation–with plenty left in the tank for all your gaming needs. Running and gunning aliens in N.O.V.A 3 was smooth as silk. But I was really impressed when I started streaming Half-Life 2. There was nary a jaggie or delay in sight as I enjoyed the feel.
Price And Availability
The Nvidia shield tablet is expected in Nigeria soon. Upon arrival in Nigeria it should cost around N50.000
Related Tags: