MacBook Pro 15-inch (core i7) Review, Specs And Price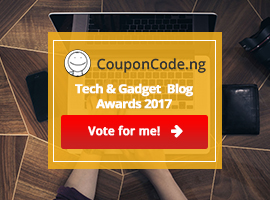 Excellent battery life ; Strong Core i7 performance ; Automatic switchable graphics ; Comfortable backlit keyboard ; Great touchpad with inertial scrolling. These are a few description of the Apple MacBook Pro 15 and I consider these to be a great improvement from the previous MacBook. I must warn you that you will have to throw in a bit more money for this anyway!
Where To Buy MacBook Pro 15-inch (core i7)
Jumia.com|₦260,300|Buy Now
Konga.com|₦489,300|Buy Now!!
Now, Apple has obviously incorporated a few important upgrades to supercharge this elegant machine some of these enhancements include the long-awaited Intel Core i7 processor, capable of overclocking on the fly, and automatic graphics-switching technology that makes moving from integrated to discrete graphics mode all but invisible to the user. Best of all, even with the jump from Core 2 Duo to Core i7, Apple has managed to deliver all-day battery life. These are
collectively welcome improvements if you ask me.
The Design
The overall look of the 15 inch MacBook Pro 15 is classy and modern, though it makes upgrading individual components (like the RAM and hard drive) more difficult, as the entire bottom must be unscrewed which is not as easy as it sounds.
General Performance
The performance of the 15 inch MacBook Pro 15 is well worth the price you will pay for it. Like other systems I have tested with the Intel Core i7-620M processor, the MacBook Pro 15  returned excellent results, especially considering it was paired with 4GB of RAM. After installing Windows 7, i ran PCMark Vantage in Boot Camp, and saw a score of 6,699; that's nearly double the mainstream average of 3,885, not to mention the previous 15-inch MacBook Pro's score of 3,285 (which used a 2.66-GHz Intel Core 2 Duo processor and 4GB of RAM).
The Price
Depending on your location and the configuration of the one you are going for, the price of the 15 inch MacBook Pro starts from $1500 on Amazon.The MacBook pro price in Nigeria range from N250,000 – N300,000 depending on where you are buying from.