E Fun Nextbook 10.1 Review, Specs And Price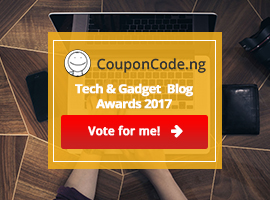 I can't possibly say how the name E fun came about but Nextbook 10.1 packs more value than an all-you-can- eat buffet. Priced at $180 (that's around N36.000), this 2-in-1 budget hybrid features a vivid 10.1-inch touch screen, an Intel Atom CPU and one-year subscriptions to Office 365 and 1 TB of cloud storage on OneDrive.
The Design
For the design, the E Fun Nextbook 10.1 was built to wear a simple look but this doesn't stop it from being cute anyway. The
10.1-inch display is surrounded by a black 0.75-inch bezel, but lacks any other markings, including the usual capacitive touch button seen on other Windows tablets. Instead, there's tiny plastic Windows button located on the top edge, next to the power button and volume rocker. All ports are arranged on the left edge (in landscape orientation), including a microUSB port, microHDMI port, combo headphone/mic port, power jack and microSD slot.
General Performance
When I looked up the specs of the E Fun Nextbook 10.1 I was concerned about how applications would run on the 1.33-GHz Atom Z3735G CPU with just 1GB of RAM and 32GB of flash storage but I was highly impressed by what this Notebook 2-in-1 could do. I had no problem browsing the Internet with upward of five tabs open in Chrome, and streaming a 1080p video from YouTube was mostly lag-free, even when put side-by-side with another Chrome window.
The Price
I'm not sure if the E Fun Nextbook 10.1 is already available in Nigeria as at this date but when fully in the markets it should cost around N36.000.