Dell Inspiron 15 7000 2-in-1 Review, Specs And Price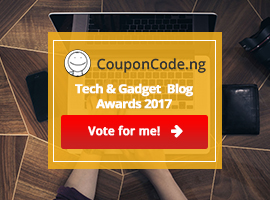 Talk of a 2 – in – 1 laptop with a classy design; Accurate touch screen; Above- average battery life; Low starting price and you will be referring to the new Dell Inspiron 15 7000. This laptop is quite different from the previous Dell Inspiron 15 7000, with this latest release from Dell you don't just get a laptop, you get a 2 – in – 1 laptop that serves the purpose of a PC and a tablet.
Where To Buy Dell Inspiron 15
Konga.com|from N80,000|Buy Now!!!
The Design
In terms of design you will have to give it to Dell. The Inspiron 15 7000 2-in-1 flaunts a classy design that can catch any eye . The dark gray, aluminum lid has a pleasant soft- touch feel. The base, which is made from aluminum and composite materials, has a brushed-metallic deck and sides, along with a soft-touch gray bottom. A pair of strong metal hinges allows the lid to bend back 360 degrees and go into tablet mode, tent mode or stand mode (screen facing backwards).
General Performance
The Dell Inspiron 15 7000 comes With its 2.2-GHz Core i5-5200U CPU, Intel HD 5500 integrated graphics, 8GB of RAM and 256GB SSD, our review configuration of the Dell Inspiron 15 7000 was more than fast enough for productivity tasks and media viewing, but not hardcore gaming.
The Price
The Dell Inspiron 15 7000 2 – in – 1 laptop is worth the price at around N180.000. This laptop is expected in Nigeria soon.