Best Tablets That Cost Less Than N40,000 In Nigeria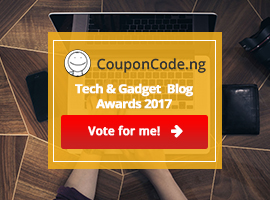 We all love it when gadgets like tablets and other smartphones come cheap. An instance of this is the much criticism rocking the latest Techno Phantom 5 which sells for around N80.000. However, are most of these cheap products likely to deliver the performance we desire? Perhaps a few of them could. We have selected a list of tablets that guarantee excellent performance at a price less than N40.000. If you are ready lets go.
ASUS MeMO Pad HD 7
This Android tablet sells for just N25,000. At this price it offers strong overall performance from its 1.33-GHz quad core Intel Atom Z3745 CPU with 1GB of RAM and 16GB of storage.
LG G Pad 7
This tablet comes up next in my picks mainly because of its long battery life. I'm talking about a battery that lasts up to 11 hours plus. At its price of N30.000 this Android KitKat-powered tablet offers a vivid 1280 x 800-pixel IPS display and excellent audio quality. The snappy performance offered by the dual-core Qualcomm processor is also something to brag about.
Lenovo A8
The Lenovo A8 is up next in my list because of the excellent display it offers. The Lenovo A8 features a 1.3 GHz MTK 8121 quad core processor, 16 GB of flash memory and 1 GB of RAM. The 8-inch tablet also has a 1280 x 800-pixel IPS screen with
good color accuracy and wide viewing angles which makes it great for watching movies with a spouse. This tablet costs N28.000.
Amazon Fire
The new and notable Amazon is currently the hot bomb in the market today. I know the name is not very popular in the world of tablets but Amazon is offering its 7-inch Fire for just N17.000 . The device offers a 1.3-GHz quad-core processor with 1GB of RAM, 8GB of storage and 1024 x 600p IPS display. The new Fire OS 5 interface allows quicker access to content and personalized recommendations, and you get a decent 7 hours of battery life. Isn't that cool enough to make my list? See Amazon Fire Review and Specification.
Amazon Fire HD 8
I'm sorry if I'm sounding like I'm favouring Amazon but the 8-inch tablet, starting at N30.000 , offers a 1.5-GHz quad-core CPU, 1GB of RAM and a 1280 x 800-pixel IPS display. The company claims the Fire will last eight hours on a charge.
Tecno Phantom G9.
The Techno G9 sport a clear screen of 7.9 inch with 1.3ghz processor, 1GB RAM and 16GB storage. This awesome tab costs N33,000
Related Tags: