Asus ZenBook Pro UX501 Review, Specs And Price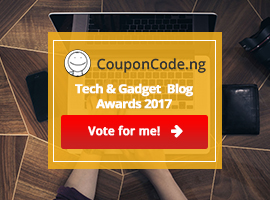 Strong performance; Ultrafast hard drive; Vivid 4K display; Beautiful design; Wonderful audio, these describes the Asus ZenBook Pro UX501. The 15 inch screen Asus ZenBook Pro features a dazzling 4K display in an awesome aluminum design. Asus adds this up with an Intel Core i7 processor, 512GB SSD and Nvidia GTX 960M graphics that will provide more than enough power when you're editing photos or video. Add in audio driven by Bang & Olufsen technology, and the UX501J is a workhorse that will keep you highly entertained.
Where To Buy Asus ZenBook Laptops
Jumia.com|from N200,000|Buy Now!!!
Konga.com|from N200,000|Buy Now!!!
The Design
The left side of the Asus ZenBook Pro UX501 has the proprietary power port, a Thunderbolt 2.0 port, an HDMI port and a USB 3.0 port. On the right side of the notebook are two USB 3.0 ports, a 2-in-1 card reader and the headphone and microphone jack.
General Performance
My review copy of the Asus ZenBook Pro UX501 is powered by a 2.6-GHz Intel Core i7-4720HQ processor with 16GB of RAM, the Asus ZenBook Pro UX501 was swift as I multitasked. I
was able to destroy enemies in BioShock Infinite while Music tunes played in the background. I then switched over to Chrome, which had about 24 tabs open, with Windows Defender running a full-system scan — all without issues. Generally speaking the Asus ZenBook Pro UX501 is a must have if you can afford it.
The Price
The Asus ZenBook Pro UX501 is available in Nigeria. My configuration costs around N300.000.