Amazon Global – Amazon Now Ship To Nigeria & to over Other 75 countries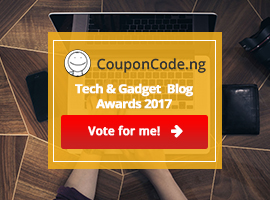 Popular American e-retailer,Amazon has now expanded its reach to International Shoppers with its  AmazonGlobal program.The new AmazonGlobal Program  now makes Shipping to Nigeria,kenya and other countries listed below possible and without stress.
The following countries in addition to Nigeria, Egypt, Kenya, and South Africa are some of the AmazonGlobal supported countries:
Australia, Austria, Bahrain, Belgium, Bermuda, Brazil, Bulgaria, Canada, Chile, China, Colombia, Costa Rica, Cyprus, Czech Republic, Denmark, Ecuador, Estonia, Finland, France, Germany, Greece, Guadeloupe, Hong Kong, Hungary, Iceland, India, Indonesia, Ireland, Israel, Italy, Japan, Jordan, Kazakhstan,  Kuwait, Latvia, Liechtenstein, Lithuania, Luxembourg, Macao, Malaysia, Malta, Mexico, Monaco, Netherlands, New Zealand, Norway, Oman, Panama, Peru, Philippines, Poland, Portugal, Qatar, Romania, Russia, Saudi Arabia, Serbia, Singapore, Slovakia, Slovenia,  South Korea, Spain, Sweden, Switzerland, Taiwan, Thailand, Trinidad & Tobago, Turkey, United Arab Emirates, United Kingdom, Uruguay, and Venezuela.
All You Need To Know About AmazonGlobal
The New Amazon global program removes the barrier hitherto associated with Amazon International shipping which limited Amazon Shipment to most   most international shoppers (outside the United States) to only  books, DVDs, and CDs.
With Amazon Global ,Shoppers outside of US  including Nigeria now have access to the  over 10 million products available for International Shipping on Amazon :these includes  electronics, home and kitchen appliances, software, watches, fashion, baby and beauty products, amongst many other product categories.
One other barrier the Amazon global seems to have surmounted is that of Import duty.When importing goods into Nigeria ,you usually have to pay import duty at the port of collection.
But with the Amazon Global,Amazon will estimate the import fee (import duty) for the product you order during checkout and will empower the courier to obtain custom clearance on your behalf,so  your order/items are delivered to your door step instead of going to the port for clearance.You can learn more about the Amazon Global here

Source Amazon Global