Toshiba Satellite S55t Review, Specs And Price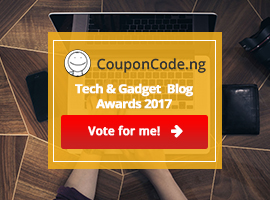 School resumes in few days time so it was time to shop for a good laptop for my brother and of course it has to be somewhat on a low budget so this Toshiba Satellite S55t crossed my mind. Are you a student in search of a back to school laptop that can handle both your class work and some gaming in your downtime? Toshiba's Satellite S55t-A5277 may be just what you're looking for. This 15.6-inch touch-screen notebook
features a powerful Intel Core i7 processor, 12GB of RAM,
an Nvidia GeForce 740M graphics chip with 2GB of RAM
and a massive 1TB of hard drive space.
THE DESIGN
I am quite impressed with the design and feel of this laptop. The Toshiba Satellite S55t shows off Toshiba's new Skyline design language, the primary focus of which is to afford Toshiba's notebooks a more refined look. That starts with the Satellite S55t's Ice Silver-colored brushed aluminum lid. Adorned with a chrome Toshiba logo in the bottom right corner, the lid's appearance is sleek and understated.
A look at the casing of this laptop reveals that Toshiba equipped the Satellite S55t with a number of connection ports and jacks. On the right side are two USB 3.0 ports, a full-size HDMI port, a
VGA port and headphone and microphone jacks. On the left side is a single USB 2.0 port that supports Sleep and Charge and Sleep and Music. The former allows you to charge your USB devices using your notebook even when it's powered down. The later lets you listen to music stored on your smartphone when the notebook is turned off. The notebook's left side also plays
host to an Ethernet jack and a SuperMulti DVD drive, as
well as the power adapter. Up along the notebooks front
lip is its multimedia card reader.
GENERAL PERFORMANCE
The Toshiba Satellite S55t I have with me here is packed with a fourth-generation 2.4-GHz quad-core Intel Core i7-4700MQ processor, 12GB of RAM, an Nvidia GeForce 740M graphics chip with Optimus technology and a 1TB, 5,400- rpm hard drive, the Satellite S55t is a portable powerhouse. To test the Toshiba's real-world performance, I opened 12 tabs in Google Chrome, streamed a video over Netflix and ran a Norton PC Checkup, and didn't notice a bit of system slowdown. This is impressive you would say.
THE DESIGN
The Toshiba Satellite S55t cost around N160.000 on Amazon but a reduced configuration will mean a reduced price.