Toshiba Satellite C55DT Specs And Review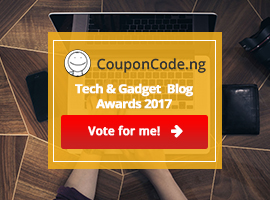 Recently I got my hands on the Toshiba Satellite C55DT which is fairly an attractive laptop and as always, here is a review for you. The Toshiba Satellite C55DT offers the basic features you will need from a laptop at a low price. I will normally recommend this laptop for students or anyone on a low budget.
Where To Buy Toshiba Satellite C55DT Laptop
Jumia.com|View Price Offer
Design
In terms of design the Toshiba Satellite C55DT may probably not win a beauty contest but it's certainly not the worst in the market. The Toshiba Satellite C55DT disguises itself pretty well as a premium notebook. Toshiba's jet-black laptop sports an attractive brushed finish on both the lid and keyboard deck, though its plastic makeup isn't very smudge-resistant. At 14.96 x 10.2 x 0.96 inches, the Satellite is similar in size to such budget competitors as the Dell Inspiron 15 5000 and HP Pavilion 15t Touch.
Display
For a laptop of around N60.000 the Toshiba Satellite C55DT offers a fair display on a 15.6 inch screen. If this laptop hadn't fall within that budget range perhaps I would have expected more. While the 15.6-inch, 1366 x 768 touch display did a fine job displaying Web pages and the myriad colorful app icons on the Windows Start menu, I found it too glossy and pale for watching movies.
Storage And Performance
With a 1.8-GHz AMD A4-7210 CPU and 4GB of RAM,the Satellite C55DT provided mixed performance results.Hopping between a dozen open Chrome tabs while streaming video from YouTube and Twitch was mostly smooth, though I noticed occasional lag when I pulled up the Start menu or typed in Chrome's address bar. A hard drive of 750GB which comes with the Toshiba Satellite C55DT should be a good news.
Battery
With the kind of softwares I run and the Multi tasking I do with laptops, I was grateful that the Toshiba Satellite C55DT was able to carry me for four hours without charging. However if you intend working the laptop for the whole day you will need a close power source just in case things go red.