The New Lenovo Flex 3 11-Inch Tablet Reviewed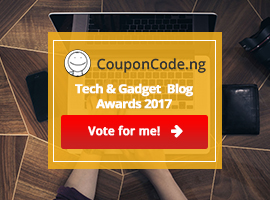 If you are on a low budget but needs something that can suit your PC and mobile needs such as surfing the web, playing music and so on then the Lenovo Flex 3 is one product I can recommend for you. At a price of around 45,000 Naira the Lenovo Flex 3 offers one of the best multimode experiences in that budget category. Lenovo Flex 3 is  complete with helpful, intuitive software.
Though the Lenovo Flex 3 will certainly not win a speed competition, the Intel Celeron processor allows for light productivity, Web surfing and multimedia activities.
With a nearly 7 hours of battery life, the Lenovo Flex 3 will be a great option for students or anyone on a budget.
Talking about design and looks the Lenovo Flex 3 has got quite an attractive look.
With the Flex 3 11-inch, the line between Lenovo's elegant Yoga series and the no-frills Flex has been significantly blurred. It shows off gently rounded corners and a not-quite-soft-touch black-plastic finish that manages to avoid looking or feeling chintzy.
On display, the Lenovo Flex 3 offers an 11 inch wide screen but to be honest I was not too satisfied with the dull display resulting from a low ppi.
In terms of performance I would have loved to give it to the Lenovo flex 3 if not for the Flex 3 11-inch's 2.16-GHz Intel Celeron N2840 processor with 4GB of RAM. It looks cool right? But I don't like the Celeron processor.
In conclusion, the Lenovo Flex 3 11-inch is easily the best 2-in-1 of the budget bunch when it comes to multimode use and functionality. The convertible also offers more than 6.5 hours of battery life, which is good for a budget system below N50,000.