Sony VAIO T Series 15 Touch Ultrabook Review, Specs And Price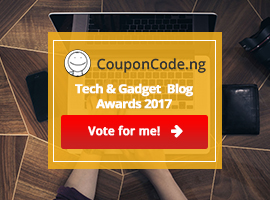 I love classy laptops with solid performance but I must confess that the above N200.000 price tag on the Sony VAIO T Series 15
Touch Ultrabook got me shaking. But if you have such to throw in then this babe worth the money.
Sleeker, slimmer, powerful — those are just a few of the words that describe Sony's new Sony VAIO T Series 15 Touch Ultrabook. Hoping to hit that sweet spot of portability, productivity and entertainment, Sony has stuffed a i7 Core processor, a hybrid drive and a full HD touch-screen display and a compelling suite of multimedia apps into a svelte 15-inch chassis.
THE DESIGN
One word I can use for this laptop is CUTE. The Sony VAIO T Series 15 has a Silver Mist brushed aluminum chassis and
incorporates the company's full flat design. A large plastic
chrome VAIO insignia sits directly in the middle of the lid.
A hard plastic lip along the top creates an easy grip when
opening the notebook.
You want to know what to expect on the casing of this laptop? Alright a pair of USB 2.0 ports and a tray-loading DVD burner sit on the right of the VAIO T Series 15. The left front lip of the machine houses the SD Card and Memory Stick slots. Lining the left side of the notebook are a USB 3.0 port, HDMI, VGA, Gigabit Ethernet and jacks for a headset and power adapter.
GENERAL PERFORMANCE
The Sony VAIO T Series 15 with me here came with a 2- GHz Intel Core i7-3537U CPU with 8GB of RAM, a 750GB 5,400-rpm hard drive with a 24GB MLC hybrid drive and Intel HD Graphics 4000. During my testing, the Sony VAIO T Series 15 showed a strong performance. For example, I watched "Video Game High School" on Netflix while running a full system scan with eight open tabs in Internet Explorer, Google Chrome and Mozilla Firefox — all without a slow down. I felt satisfied.
THE PRICE
Depending on your location and the configuration of the one you are going for, the Sony VAIO T Series 15 Touch Ultrabook will slightly break your bank with a price tag of N200.000 or so.