Lenovo Z51 Review And Price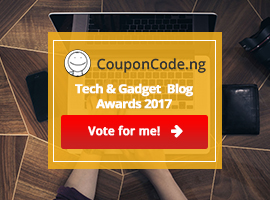 Looking for a powerful laptop that has the power to keep you entertained while you run other shows? The Lenovo Z51 is a perfect match for you. The Lenovo Z51 is a multimedia notebook that comes ready to entertain for a reasonable price. This 15-inch laptop packs a full HD display along with JBL speakers and ONE terrabyte for storage, so you'll have plenty of room for your movies, photos and tunes. A speedy Intel Core i5 CPU and 8GB of RAM provide SMOOTH performance, and there's even an optical drive to play your DVDs. The only sacrifice you will need to make for all this however is to raise your budget to around N90.000 or so.
THE DESIGN
In terms of design the Lenovo Z51 will certainly win your heart if you are a fashion freak. It starts with a plastic lid available in your choice ofwhite or black. Inside, there's a metallic gray bezelsurrounding a 1920 x 1080 15.6-inch non-touch display, which is complemented by a brushed aluminum deck below. There's a big vent between the VGA and AC jack on the left, followed by another even larger one on the bottom. The plastic underside also features grilles for JBL stereo speakers,although that means audio is often projected into a table or desk rather than at your ears.
General Performance
In terms of performance I will give it to them. With its 2.2-GHz intel Core i5 CPU, 8GB of RAM and 1TB HDD, the Z51 is an able machine for the price.In terms of overall performance, the Z51 scored 5,297 on Geekbench 3. That's a fair margin ahead of the Inspiron 15 5000 (4,432) and the Asus X555LA (4,220), but that's expected given the Dell and the Asus sport lower-powerCore i3 CPUs.