Latest HP Pavilion x360 11 Inch Laptop Review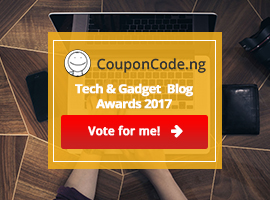 HP products have never ceased to be one of my favourites for quite some time now so I went shopping for something portable and the HP Pavilion x360 was my first pick. The HP Pavilion x360 is so much faster than other budget 2-in-1s.  For a budget of N90,000, you get a powerful Intel Core M processor and solid battery life in a highly flexible design. Whereas most other systems in this class make due a slower Pentium CPU.
Where To Buy HP Pavilion Laptops
Jumia.com.ng |From N50,000 Buy Now!!!
Konga.com | N54,000 BuyNow!!!
To be honest, one thing that drew my attention to the HP Pavilion x360 was the attractive design of this "machine." The Pavilion x360's rounded edges and black plastic interior remind me of a smaller Dell XPS 13, which is not a bad thing. I appreciate the sturdy hinges, which enable the x360 to change modes.
I got to play with the HP Pavilion x360 and here is what it looked like: Folding the keyboard portion of the laptop backward onto the lid puts you in tablet mode, while bending both ends of the laptop creates Tent mode. Placing the keyboard keys down and pushing the display back slightly, you'll enter Stand mode. Similar to other convertibles, Tent and Stand modes are useful for viewing content in tight spaces or sharing movies or slideshows with others. Cool or not?
Talking about the sound and display, the HP Pavilion x360 passed my test. The x360 is fresh off of HP's new partnership with Band & Olufsen, the x360 is one of the first laptops to feature the new B&O Play software. Comprised of a graphic equalizer and three sliders for Music, Voice and Movie, the software optimizes the sound coming from the pair of bottom-mounted speakers.
Also, with a screen of 11.6 inch the HP Pavilion dishes out a clear display that will wow you in terms of pictures and videos.
In terms of price,the  HP Pavilion x360 will set you back by $400 .