Dell Inspiron 15R SE Review, Specs And Price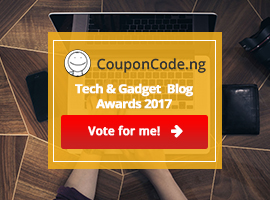 The Dell Inspiron 15R SE is another example of what I call classy design but perhaps this adds some weight to the laptop making it slightly heavy than the Dell Inspiron 15 5000 and Dell Inspiron 15 7000.
The Dell Inspiron Special Edition series promises a compelling multimedia experience along with a few extra bells and whistles. The Dell Inspiron 15R SE (starting at $799) delivers more power and premium features than the budget Inspiron line. My configuration here comes with a quad-core Core i7 CPU, 1TB of storage, and AMD Radeon discrete graphics powering a 1080p matte display.
THE DESIGN
No doubt the Dell Inspiron 15R SE is a great looking notebook,
combining black anodized aluminum with silver plastic trimming. A slightly raised honeycomb pattern covers both the lid and deck, enhancing the design and providing a pleasant texture while handling the machine. I was not too impressed with the fact that the Dell Inspiron 15R SE picked up fingerprint so easily.
In terms of arrangement of ports Dell got this one right. The left side of the Dell Inspiron 15R SE includes the power connector, VGA port, HDMI, two USB 3.0 ports and the headphone and microphone jacks. The right houses the Blu-Ray Reader with DVD+/-RW functionality, two more USB 3.0 ports and an Ethernet port. The front lip of the notebook has an 8-in-1 media card reader.
GENERAL PERFORMANCE
The Dell Inspiron 15R SE was able to handle all the task I threw at it. A 2.1-GHz Intel Core i7-3612QM processor with 8GB of
RAM powers the Inspiron 15R SE, providing strong performance in my real-world testing. I opened 10 tabs in Google Chrome, put on music in Windows Media Center, and drew a picture in Microsoft Paint without any slowdown.
THE PRICE
Depending on your location and the configuration of the one you are going for, the Dell Inspiron 15R SE should cost around N130.000