CTL ChromeBook J2 Review, Specs And Price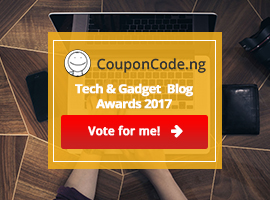 Google-Chrome-OS-powered laptops have been recording a lot of success in the markets recently. Chrome laptops seem to be one of the popular choice for students and educators who want to spend less.  The CTL Chromebook J2 (costing around N35,000) is another such system, and the manufacturer has done a lot in this space. The Chromebook J2 boasts a new processor, all-day battery life, and looks that might turn heads, even among adults.
THE DESIGN
On seeing the CTL Chromebook j2 you wouldn't need an expert to tell you that this laptop was built with education as a key focus. The Chromebook J2 has a slim build, an aluminum-covered palm rest, and a black-on-black color scheme that is accented with bare metal around the touchpad.
The 11.6-inch display is small, but not unusual for a chromebook—average screen size is between 10 and 12 inches—and the 1,366-by-768 resolution is just as common.
GENERAL PERFORMANCE
The J2 is one of the first chromebooks I have in recent times,  built around a Rockchip CPU.  Unlike most of the processors I have seen on past chromebooks—which range from cheap Intel Celeron and Atom processors to Intel Core i3s, the CTL Chromebook J2 features is an ARM Cortex A17 processor made by a third party. It took me about 8 seconds to boot up this laptop which is fair enough. Basically, the CTL chromebook J2 features a 2GB RAM and a 100GB internal storage.