Asus X555LA Review, Specs And Price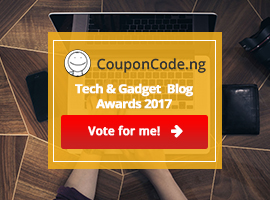 I was looking for a powerhouse to get all of my rugged Internet jobs done while keeping me entertained too. This Asus X555LA seem to be meeting all these needs without delays. The Asus' X555LA ($350) can power through tasks that would slow other budget machines. This 15-inch Core i3 laptop outperformed
competing systems on various tests, and it benefits from long battery life and a pleasant lack of pre-installed bloatware.
Where To Buy Asus Laptops
Jumia.com|75,000|Buy Now
Konga.com|79,000|Buy Now
The Design

For a powerhouse I wasn't expecting much face beauty but I found out I was wrong with this one, but I have my complains anyway. The X555LA makes a good first impression with the concentric circle grooves on its lid, which looks like metal but feels like plastic. Unfortunately, the build quality of this laptop doesn't inspire the most confidence. For example,the touchpad's loud click felt quite hollow. Dell's Inspiron 15 5000 is a little heavier, but felt more solid when I had the laptops side-by-side.
The keyboard is slightly recessed, which is fine, but the touchpad is placed off-center, giving the left wrist less space than the right. On the left side of the chassis is a proprietary power connector, Gigabit Ethernet connector, VGA port, HDMI port, two USB 3.0 ports and a Kensington lock port. An SD cardport,headphone/mic jack, USB 2.0 port and a DVD-RW drive line the right side.
General Performance
The Asus X555LA is powered by a 2-GHz Intel Core i3-4005U processor with 6GB RAM, Asus' notebook handled all the multitasking I could throw at it. You know what it means when you have up to 20 tabs opened in Google Chrome browser including live video streaming, Facebook, Google Docs, etc. Was I heartless? Perhaps you may say but the Asus X555LA never complained.
For the display, watching the American Ultra trailer, the X555LA showed Jesse Eisenberg's skin accurately, unlike the Dell Inspiron 15 5000, which gave him a blue hue. Unfortunately, Asus' display is not as sharp as some of the others in its price range. The displays on both Aspire E5 and the Lenovo G50-45 made it easy to read smaller text in the clip's background signage, while the X555LA could not.
Price & Availability

The price of the Asus X555LA will vary depending on location and configuration, nonetheless, you may have to throw in around N130.000 or so.