DREAMS COMING TRUE! Get 1 GB DATA FOR NGN 1100 From Sure-Trust Technologies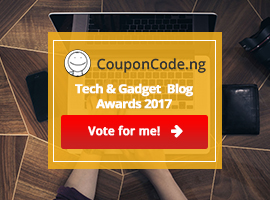 A few years back, it has been the dream of most techies to surf the internet at an extremely affordable price. We believe the internet is something we must have free access to. It is popularly referred to as right to broadband or right to internet access.
Over the years, financial capability has been the major cause of not been able to access the internet when you like and how you like. Today, I'll like to introduce DATA SHARE to you. Data share is a platform where Small and Medium sized Enterprises (SME) buy data in bulk from the network operators and sell in bit to end users. It is currently running on both MTN and ETISALAT.
One of those SMEs is SURE-TRUST TECHNOLOGIES, they have been tested and trusted with good customer relation and fast response. Below is their pricelist;
MTN
1 gb – NGN 1100 CASH (NGN 1200 MTN card)
2 gb – NGN 2200 CASH (NGN 2300 MTN card)
ETISALAT
250 mb – NGN 400 CASH (NGN 400 MTN card)
500 mb – NGN 600 CASH (NGN 600 MTN card)
1 gb – NGN 1100 CASH (NGN 1200 MTN card)
You can contact them through:
Call: 08135323625
Whatsapp: 08078500581
BBM PIN: 565D4470
Viber: 08078500581
BBM Channel: C003F92F2
Here is their facebook page: www.facebook.com/SURETRUST
Ok guys! Thank me later.
Related Tags: