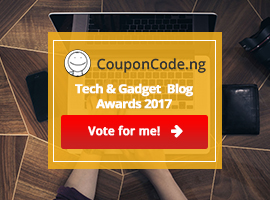 With the internet being the impressive physical force it is, the reliance of everyday business on maintaining a strong online presence has never been more important. Search engine optimization is the buzzword of the day for many companies that rely on internet traffic for exposure. Generally there are two types of search traffic: organic and inorganic.
The two versions work together in harmony to produce a steady flow of visitors to a website where commerce can take place, information can be relayed, or any other of the popular online activities. The popularity and importance of making a website or page appealing to search engines is crucial to getting customers to the site.
Organic Growth
Organic search optimization refers to any non-paid improvement in search performance. While a simple query into the search box of Google, Bing, or Yahoo will return a number of results, getting a result to the front of the list is vital to the site performing well. After all, shoppers or searchers do not tend to scroll through the hundreds of pages of results listed. Organic growth refers to engineering the content to a certain set of criteria that makes it much more likely to appear near the top of the results page.
Inorganic Growth
Inorganic search growth refers to paid advertising on the web. All the major search engines will allow a site access to the top of the results if a small fee is paid. The fee is generally completely based on the keywords and can cost from a few cents to a few dollars. Generally the fee is only charged if the searcher clicks on the link to arrive at the designated site. Because the results are manipulated by fee, the search is considered artificial or inorganic. However, a positive result is still a positive result.
Search Engine Optimization
Improvement in search rankings is part of an overall search engine optimization strategy. Companies that are active in SEO understand the fine workings of the internet search process, which makes them important elements in the campaign. Because of changes to the way search engines operate, the companies have to be nimble and agile to keep results favorable. Every piece of content that is available on the internet can be optimized, but because of the complicated nature of how things operate, the professionals usually have a better track record than most companies heading online for the first time.
In the end, improving search results can drive customers to a business like never before. Having a great online presence can transform the way a business operates by improving exposure and driving sales. Focusing on a combination of organic and inorganic results is generally the chief way businesses keep costs to a respectable level.
Internet marking and social media marketing are just beginning to hit their strides as valuable parts of any marketing strategy. Anyone looking to drive more visitors to a page can help themselves out by improving the optimization strategy of the site.