HELLOFOOD Aims TO SCARE HUNGER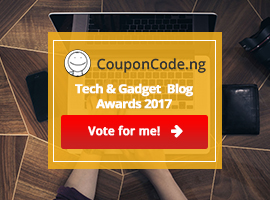 World Hunger Day  is a day which seeks to inspire people World over to show their solidarity and support to enable many more to end their own hunger and poverty and make the journey to self-reliance.
Thursday   30th May 2015 was the day set aside to mark the world hunger Day in Nigeria.Hello Food  Nigeria, leading Online Food Delivery service in its resolve to tackling hunger and starvation  and as part of activities to mark this years World huger day hosted  a dinner for Nigerian bloggers and Media Practitioners to raise awareness of the terrible hunger issue in the country.
The event which  took place at Jevinik restaurant, Victoria Island, Lagos had in attendance Newspaper correspondents, Online Media practitioners and Radio personalities .The vast majority of attendees were all individuals who had affiliations with the media.
The topic at the event was, as an individual, company and business. "How can we all do our part to scare hunger away from Nigeria?" The hall was opened for suggestion and discussions on how hunger can be eradicated in Nigeria.
The organizer of the  event – HelloFood Nigeria ,is a leading Online Food Delivery service which makes easy  Food delivery to your doorstep by 3 easy steps;
Simply Find restaurants that deliver to you by entering your current location using the Hellofood mobile app
Search through hundreds of menus to find the food of your choice
Hellofood delivers the Food to your door step ,Pay by Cash on Delivery and enjoy your delicious meal