Innjoo Leap Windows Tablet – Hands-on Review -A Miniature PC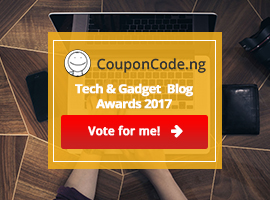 If you are in the market for affordable Windows – Intel based tablet with either 3G,4G or WiFi only, then you might come back disappointed as such devices are almost not in the market today. That segment of the market has been neglected over the years. This probably account for why the Dubai based OEM, Innjoo decided to Leap into the Windows Phone OS with their Innjoo Leap series.
This is a review of the 2014 innjoo Leap tablet- the innjoo Leap 2 and the Leap 3 succeeded the device already . You can check out the full specifications and features of the Innjoo Leap 2 and Innjoo Leap 3.
We've been playing with the Innjoo Leap Tablet released sometime in 2014 for some time now . At just #20,000, must say it's one of the cheapest windows tablet you can find in the Market right now ,but is it worth buying? Find out in our hands-on review.
[divide icon="circle" color="#000000″]
Design and Features
innjoo leap is built around an 8-inch screen with 800 x 1280 pixels resolution. It's a bit thin, measuring 207.2 x 122.5 x 9 mm .The tablet is also reasonably light in weight, at 330g; the Leap is light enough to be your daily companion. Like most other tablets out there, the sheer size of the device basically makes one-handed operation impossible. I was more comfortable using the tablet in its portrait mode
The Port portion of the innjoo leap tablet includes a micro SD slot, a micro USB port, a micro HDMI port and a microphone/headphone combo,while the right hand side of the tablet houses the Power and the Volume buttons.
[divide icon="circle" color="#000000″]
Display
The Innjoo Leap features an 8-inch multi-touch capacitive screen and a resolution of 1,280×800-pixel.The display is bright and colorful enough, but its only disappointment is sizes of texts,they are so small that it is near impossible to select by touching,though words are still readable and maybe the touch issue maybe due to the size of my fingers.
[divide icon="circle" color="#000000″]
Camera: Great for Outdoor, but Indoor is a NO
The innjoo leap packs a rear and back camera pixels which on paper may not appeal to some , but in actual usage,the 5 -megapixels rear camera and the 2megapixels front camera produces clean, colorful and sharp images in decent lighting.In poor lighting however, both camera struggles to bring out a visible image obviously due to the lack of LED flash light.
[divide icon="circle" color="#000000″]
Operating System and Memory:
The innjoo Leap windows tablet runs on Windows 8.1 with Bing out of the box and promises free upgrade to the soon to be released Windows 1O OS. The Leap also comes with free Microsoft Office 365 for easy on the go word editing , Excel, and PowerPoint,the leap also comes with free 60 minutes monthly skype credit and unlimited cloud storage to compliment the 16GB internal storage.

As mentioned earlier,the innjoo Leap is equipped with 16GB of ROM,out of which the user usable storage is 10GB and 6GB occupied by the Windows OS.Disappointingly ,we almost finished he so called 10GB user usable storage only after installing some Benchmarking tools , activating the Free Microsoft office 365 and some few other apps,but the good news ,the memory is expandable via Micro-SD card and also there is unlimited cloud storage .
[divide icon="circle" color="#000000″]
Performance
The device is far from been a powerhouse, but the innjoo leap got enough muscle to handle most of your daily on the go computing chores . With a Bay Trail Quad-core 1.33GHz processor with Intel HD graphics GPU and 1GB of RAM, the Innjoo Leap is quite fast and responsive and can handle all on the go tasks like web browsing and word processing,but the device obviously will fail if anything rigorous/too task is thrown at it.
We subjected the innjoo Leap to the usual Geekbench 3 test where it notched 2080 to beat the 1.34 GHz Intel Atom Z3745-powered Dell Venue 8 Pro,HP Stream 7 Tablet and TOSHIBA TOSHIBA WT8-B-102 , but lost galantly to the HP Stream 8 Tablet and Acer Iconia W1-810, which are powered by same 1.34-GHz quad-corentel Atom Z3735G.
Generally,the innjoo Leap performed greatly well,but could become unresponsive when it becomes intensely so hot due to long hours of use .This was the case in my over two hour of web browsing,downloading and you-tube streaming,simply rebooting the device gets it back to function.
Battery
The innjoo Leap comes with a strong 4000mAh non removable battery which should last for a reasonably period of time.Innjoo did not estimate how long the 4000mAh capacity battery could last as it did for the innjoo ONE 3G HD, but we were able to manage 8 hours of moderate browsing over WiFi before the battery completely came down.We also used the device for a non stop period of two hours over WiFi.
Standby mode does not drain battery juice that much,so you wont have to bother about your tablet been on for hours.That sounds good if you ask me.You can also get extended battery life with the accompanying power Bank which is sold separately on Jumia.com
[divide icon="circle" color="#000000″]
Pricing and availability
The innjoo Leap is most affordable windows tablet in the Nigerian Market right now.Innjoo Leap is available in Nigeria exclusively at Jumia Nigeria. Innjoo Leap currently is sold at N22,00 only.

[divide icon="circle" color="#000000″]
Our Verdict
The Innjoo Leap obviously isn't the right product for everyone, but for those on a very tight budget ,and those with access to WiFi, it could be a a valuable asset. It's just what you'd expect for its price range –A Personal PC in a portable format that keeps you connected to the net and gets basic word processing/editing done while on the go.
But for lack of 3G connectivity, the would have won my vote for a Mini PC,this alone could see me getting the innjoo Leap 2 later on.
Related Tags: