Innjoo Leap 3 Specs & Price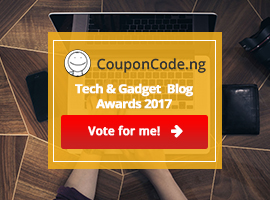 Leap  is back! The very affordable innjoo Leap returns with a third iteration, and innjoo mobile has managed to bump up just few items on the innjoo Leap and the innjoo leap 2  spec sheet with this sequel. While we see the return of the 1.33GHz Intel Bay Trail quad-core processor,8.0-inch display with 800 x 1280 pixels resolution,and Windows 8.1,the specs aren't just exact reproduction of the innjoo Leap.Innjoo Leap Versus Innjoo Leap 2

Where to Buy Innjoo Leap
Jumia.com |   ₦ 19,995
Buy Now!!
innjoo leap 3
The innjoo leap 3 tends to lean more toward the side of the innjoo leap specs-wise as it is a WIFI-ONLY device.The Innjoo leap 3 features a 8.0-inch display with 800 x 1280 pixels resolution, 1GB RAM,16GB space of internal storage, a microSD slot for expansion up to 64GB, 5MP  camera (main),2MP front facing camera, ,OTG and  a micro USB port. The device weighs 365grams which means it is more  bulky than the innjoo leap and leap 2.
The only noticeable upgrade/improvement that comes with the innjoo leap 3apart from the weight and dimension is the battery capacity.The Innjoo leap 3  is backed by a massive 4500mAh polyme battery which .
Other minor differences includes
A. The Beautiful Design
B. The Double Speakers at the front which provides better voice quality.
C. 64GB External Storage Support
D. Three Elegant colours: Black, White, Golden.
E. It has an interface for SDIO cards: The power to transform devices.
F. Improved Windows 8.1.
G. 4500mah Battery for longer Experience.
The innjoo leap 3 runs on Windows 8.1 and comes with Office 365 for easy and fast editing Word, Excel, and Powerpoint.
[table id=41 /]
The Innjoo Leap 3 is set to have a UAE  launch on February 28 at a yet to be disclosed price. The device is expected in Black and Color colour options .We shall bring you the price of the Innjoo leap 3 when available in Nigeria.
Related Tags: