Jumia Opens 2014 Christmas Store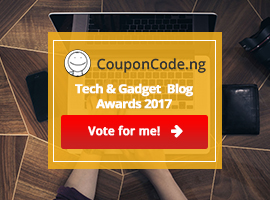 If you missed out of the black Friday deal, Jumia, Nigeria's number one online retailer says the deals aren't over!. She has opened her Christmas Store for 2014 holiday shopping season. The Jumia Christmas store has in stock lots of items ranging from Christmas Trees, Christmas lights & decoration. Food and Beverages, and other gift items like clothes and shoes , fashion accessories and gadgets like mobile phones and tablets are all available .
Also in stock are selection ;gift items for Him,gift items for her and gift items for Kids.
As a way of giving back to its customers,Jumia is offering 24 days of special Christmas Awoof.Everyday from December 1 to December 24, Jumia will feature one deal for customers in a special Christmas promotion that the online store calls the Christmas Countdown.Check out Jumia Facebook page for daily count down

Christmas is a time to show your loved ones how much you care  about them so Jumia Christmas store has a lot in stock for your Xmas shopping.All items ordered on or before 17 Dec will be delivered before  Christmas.You can check out the Jumia Christmas Shop here