Yakata Sales promises to be bigger this year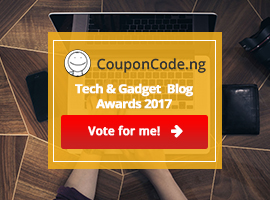 Are you set for the Yakata Sales 2014? Have you made a shopping list already? We know for sure that fingers are clicking in preparation for the biggest sales yet, the epic 'Yakata Sales' brought to you by Konga.com, Nigeria's largest online mall! The big shopping event, which is Konga's version of the Black Friday, would start one day early – Thursday, 27th November, 2014 and would feature huge discounts on all products with price slashes of up to 70% on some products while stocks last. To top this, is the FREE nationwide delivery on all orders over N5000! Yes, Konga.com remains the king of super-amazing sales!
Last year, the biggest attraction was the PS4 deal which sold out within minutes of its release on the website. This year, with the record breaking traffic expected, Konga.com is fully prepared, having beefed up its software engineering, logistics and delivery team to be able to cater satisfactorily to its customers, and ensure the highest level of professionalism in the industry.
Typically laptops, tablets, phones and games are major attractions during sales like this. The trend would probably also extend to fashion with people looking for opportunities to shop ahead of the 'end of year' festive season.
With the jaw-dropping discount rates, the prices of all featured items are amazing, with select items enjoying even deeper discounts. But there are also ways you can get even more out of these offers! Here are a few shopping tips for getting the best deals possible:
• Download the Android app or iOS app on your mobile device so you are ready to order the hottest deals no matter where you are.
• Subscribe to the Konga newsletter to get instant updates.
• Create a Konga account and update it with delivery address and other details before the shopping event begins!
Keep your fingers crossed for jaw-dropping discount deals on Nigeria's biggest online sales event. Be the first to know! Click here to subscribe!