Top Yakata Deals On Konga.com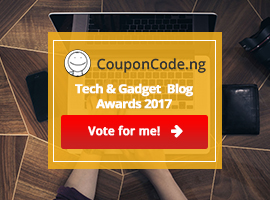 The main Yakata sales is right around the corner, and as a prelude to the Friday deal,Konga has made available a lots of highly discounted items to choose from. There are plenty of great deals to choose from right now on Konga.com.
In our latest "Best of Black Friday" deal roundup, we've included the sales from across all categories. Check it out below, and visit Konga yakata sales page for more.
Laptops
Lenovo Ideapad Mini E10-30 Dual Core | 2GB, 500GB
HP Pavilion 15-n209sia Intel Core i3 | 4GB, 500GB HDD | 15.6-Inch Windows 8.1 Laptop ₦75,000 ₦90,000
HP 90W Universal Adapter [E] ₦4,875 ₦31,200
HP 2300 Webcam – A5F64AA ₦1,687 ₦10,800
Dell Inspiron 3541 Dual Core Laptop With FREE Bag ₦56,000 ₦70,000
Panasonic Camcorder HC-MDH2 ₦125,950 ₦251,900
Phones
Apple iPhone 6 | 16GB | Gold ₦145,000 ₦170,000
Huawei Ascend P7 | White ₦36,500 ₦107,900
Gionee Smart Phone E5 | White ₦9,500 ₦45,000
Nokia N500 | Black ₦5,512 ₦23,200
HTC Desire SV ₦7,500 ₦42,000
HTC One Mini | M4-UL | Silver ₦32,500 ₦75,000
Samsung Galaxy Star | S5282 | Black ₦7,500 ₦15,000
LenovoA3300 Quad Core 1.3GHz₦18,000 ₦30,000
HTC Desire 608T Smartphone ₦12,500 ₦55,660
Television & Other electronics
LG 24MT44A 24-Inch LED Television ₦25,000
LG BH6530T Smart 3D Blu-Ray Home Theater With Aramid Fiber ₦51,000 ₦70,000
LG 22MT44A 22 Inch LED Television ₦23,000 ₦35,000
LG AUD 357 Home Theater ₦13,000 ₦28,000
Haier Thermocool Generator Set Junior Recoil Max Rated 0.9kw/1.1kva ₦22,000 ₦32,000
Big Real Cable Extension | 20m ₦850 ₦4,200
You can also check out discounts on  Kitchen and Home appliances,Men and Womens wears ,book and stationery on Konga Yakata
Do not forget these  best deals won't last long and many of limited in stock,so rush now to the konga yakata sales page