Konga Offers Free Delivery On Orders Above N5,000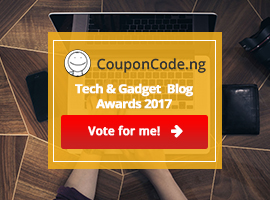 The new Nigerians are shopping online, buying stuffs like books, phones, clothes, electronics and what not. To further encourage this increasing trend Konga.com has decided to offer free shipping for the holiday season on items above N5,000 across all its categories regardless of where you stay in the country.
The Konga free delivery is of great benefit to customers as the yuletide season approaches (especially the Black Friday coming up soon!) So you can get your favorite product delivered to your doorsteps irrespective of your location in the country without extra shipping cost.
Shipping cost is a big turnoff to online shoppers, since it adds to the cost of the product. By taking off the shipping cost, Konga is giving every reason to shop online this Festive period. Buy clothes, perfumes, shoes, bags, mobile phones, tablets, cameras and watches from Konga and have then delivered to your doorsteps same day or in 1 to 3 business days.