Konga Delivered Nigeria's Biggest Online Sales in One Day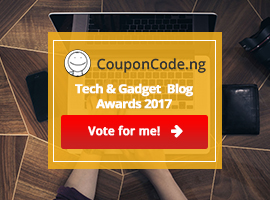 Just like we all anticipated, Konga's version of the global 'Black Friday',  recorded a massive flood of eager shoppers on the site as many Nigerians are leaving no stone unturned in making away with the biggest deals of the year. The  yakata Sales commenced yesterday, one day ahead of the global Black Friday.
Yakata is the major event that the online shopping scene has been building up to all year. Konga.com got shoppers excited when it announced that the sales would be holding for the second year running in preparation for the Christmas and New Year festivities, giving shoppers the opportunity to make massive savings on their purchases. In addition to these great deals, the company is also giving its customers free deliveries on orders over five thousand naira.
The online  shopping mall said it received thousands of orders from within and outside Nigeria in a matter of hours,a trend which it said would make 2014 yakata sales  figure run up to 900% above what was recorded in the 2013 yakata sales.
Whilst some of the hottest deals such as the Haier Thermocool 3KVA remote control generator which sold at a remarkable N53, 750 at a discount of almost 60%, the Lenovo A3300 Tablet which sold at N18, 000 instead of N30,000 were rushed by many customers, there are still thousands of incredible deals up for grabs on Konga.com. Several fashion brands are selling at up to 50% off and most categories still have items enjoying discounts of up to 70% off.
The Konga Yakata page