Jumia Black Friday 2014 Double Awoof deals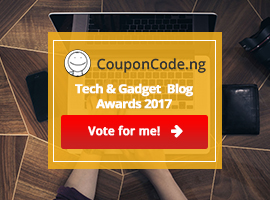 If you're looking for the best Black Friday deals just in time for the 2014 biggest shopping season, you've come to the right place for the Jumia black Friday shopping voucher. With Jumia Double Awoof offer, you will be getting a voucher at half the price of its value which you can only use to shop online for any product on Jumia Black Friday store. For your black Friday shopping pleasure,Jumia Nigeria is already dishing out N2,000  voucher for N1,000 , a N5,000  voucher forN 2,500 , and a N10,000  voucher for N 5,000.
Where to Buy Black Friday Awoof Voucher
Jumia N10,000 Voucher₦5,000.00 Buy Now
Jumia N5,000  Voucher₦2,500.00 Buy Now
Jumia N2,000 Voucher₦1,000.00 Buy Now
Black Friday is the Friday following Thanksgiving Day in the United States (the fourth Thursday of November), often regarded as the beginning of the Christmas shopping season.On that very day, you get a lot of great deals and unbelievable discounts on items ranging from gadgets, fashion, home appliances, and lots more from retail stores across the World.
The Jumia Black Friday Double Awoof prepares you for the main Black Friday Shopping. It allows you to save even More on the already discounted You Buy a shopping voucher at half the price to be used only on Black Friday, November 28 to buy any product at Jumia.
How it works
1) The vouchers will be sent to you via email within 1-2 hours of placing your order. There is no physical delivery of vouchers.
2) It is applicable for pre-paid orders only.
3) The vouchers are inactive now but will be double the value of the paid price during Black Friday Sale on November 28th, 2014 from midnight to midnight.
4) Vouchers can be used to pay for products worth more than the value of your shopping with the balance paid with debit card.
5) The voucher can be applied on checkout point
6) This deal is not applicable to pay on delivery
7) One man one Voucher. Multiple purchases not allowed