Blackberry Passport Pre Order Begins at Jumia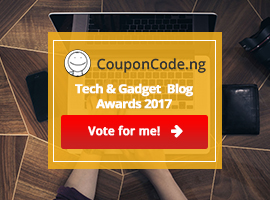 Jumia Nigeria  has launched a pre order registration  for the revolutionary blackberry passport. Jumia  is offering the BLACKBERRY passport  to all Nigerians at a pre-order price of N130,000. Shipping is schedule to begin in Later part of October, 2014.
The Blackberry Passport is a departure from the conventional smartphone design and specifically designed for Business minded users.It is block shaped and features a massive Gorilla Glass 3 enforced 4.5-inch square-faced screen with 1440 x 1440 pixels in resolution plus a trimmed down physical keyboard which doubles as a capacitive touchpad.
Under the hood of the passport is a  32GB of storage, a microSD slot and a rear-facing 13MP camera . A 2 megapixels camera is also provided in front for selfies and video chats.The 4.5-inch device boasts of a  a 2.2GHz Qualcomm Snapdragon 801 processor and 3GB of RAM.
If you  need a phone different from the  regular shaped phones, you might want to consider blocked-shaped BlackBerry's Passport smartphone that costs just N130,000.
Interested in the Blackberry passport? pre register here to get it first.
Read blackberry passport full specs for more on the blackberry passport
Related Tags: