Nokia Lumia 730,735 Specs & Price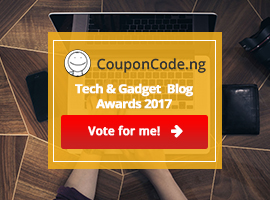 Microsoft Nokia has bolstered its Lumia range of Smartphone with the addition of two new selfie-centric Lumia devices. -the Lumia 735 and the Lumia 730 (the 3G dual-SIM model) while the former is enabled only for 3G.
Both Lumia 730 and 735 are basically the same, with just about two differences. The latter comes with 4G LTE connectivity (allowing for quicker selfie uploads to social networks on the go. The Lumia 730 is a dual SIM model while the Lumia 735 is single-sim. The Lumia 730 is aimed at targeting the emerging markets, where dual-sim capability is very essential.
Where to Buy Nokia Lumia Phones

Konga.com | ₦20,000.00
 Buy Now
Aside the differences in specs listed above, both Lumia 730 and lumia 73 looks alike and features the same specs. They run on Windows Phone 8.1 with Lumia Denim UI.Both devices come with a 1.2 GHz quad-core snapdragon 400 processor, a 4.7 inch 720p OLED display, 16 GB of storage (expandable up to 128GB via a microSD card) and 2200 mAh removable battery.
The main selling point for Lumia 730nand 73 is the front-facing camera on both devices which has been specially optimized for selfies. Both devices feature a powerful Full-HD 5MP wide-angle front-facing camera with a focal length of 24mm; perfect for impromptu group snaps with friends and Skype calls with the whole family.
And here are the specs for the Lumia 730 and 735:
Operating system
Windows Phone 8.1 with Lumia Denim
HERE location services Free global HERE Maps and HERE Drive+Free HERE Transit available in the Store
Display
4.7" HD OLED 720×1280 screenSunlight ReadabilitySuper Sensitive Touch for glove and nail usage
Battery
2220 mAh batteryWireless charging compatible [1]
Processor
1.2 GHz quad-core Qualcomm Snapdragon 400 processor
Main camera
6.7 MP AF, Improved Nokia Camera, LED flash
Front facing camera
5 MP wide-angle Full HD, 1080p video
Memory
8GB + 15GB free OneDrive, micro SD up to 128GB
[1] Wireless charging support available only on LTE variants
The Lumia 730 and 73 comes with features such as Action Center and Live Tiles, cloud-based productivity in the shape of Microsoft Office, pinpoint mapping and sat nav tech from HERE Maps and Drive+, leading social networking apps such as Instagram and Twitter, and the latest fitness apps that take advantage of revolutionary Sensorcore technology, such as Fitbit and Adidas miCoach.They also come preloaded with Lumia Denim update, which brings Live Folders, Apps Corner, and more secure networking.
Price and Availability
Both devices will be available globally later this month. The dual-SIM Nokia Lumia 730 will cost 199 Euros, while the LTE Lumia 735 will cost 219 Euros. Both devices will be available globally this month; both devices when available in Nigeria is expected to be within the range of #40,000 – #47,000.