Top 5 Best HTC One Games – Of All Times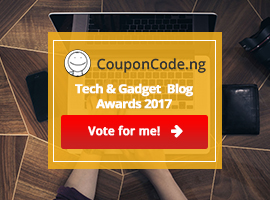 Gaming isn't pure entertainment if really its not addictive, and permit me to say your HTC Smartphone isn't a Smartphone when you don't have the right games in it. Addictive games of all times like Angry birds and Alsphat had been on very Android user phone, according to a news report over 30,000 plus of Angry birds is downloaded from Google play Store every month, fascinating right, today I shall share the Top best HTC games of all time to set your Smartphone Enjoyable, and to always keep your battery below 50%.
---
1)   Angry Birds
---
Although Old Fashioned and Childish the Angry Birds Android game had been on the hit With over to 500 million downloads from the Google Play store. Fire up your slingshot and dish out revenge on those greedy pigs. No shame in being addicted – Pre-installed on some Android Smartphone.
---
2)   Ingress
---
Fascinating Game play, bombs ,stacks of blocks, hips of enemy ,better graphics, amazing skills, mind blowing, creative thinking, addictive skills are not enough words to qualify this rather old school classified game , that perfectly fits in into your HTC android Smartphone.
---
---
Get the most crazy and best of all graphics, fasten your seat belt if you really want a best piece of action trek with, and if you like not just quality games but , extremely quality Race Game and Perform aerial stunts; uncover shortcuts and master barrel rolls in your choice of 48 of the fastest cars on the planet including the Ferrari FXX, Bugatti Veyron or Lamborghini Veneno. – fasten your seat belt bro is racing time.
---
---
Seriously, believe me you I mean real racing, its real like there isn't any game as real as it, the real racing 3 is one so addictive that you wouldn't leave it else your battery signals turns red – Drive like Ryan Gosling around real-world tracks including Laguna Seca and Silverstone while taking on players from around the world anytime, anywhere, thanks to Time Shifter Multiplayer™ technology. With over 50 cars you wish were in your garage and a bigger 22-car grid.
---
---
So you love adventures? Time ticking, creative game, additive game play, amazing graphics, real animations, and most awesome graphics? Ey, Grand theft auto has it all. It's in fact one of the most highly recognize Android game, pretty addictive to keep you battery with the aid of an Extra Power Bank.
---