Sony PS4 Price In Nigeria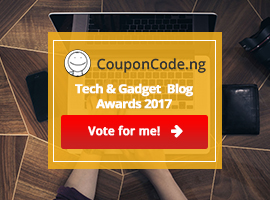 Sony's PlayStation 4 was announced in February 2013 with some hardware specs but not much else. Fully unveiled at E3 2013, the PS4 is Sony's attempt at a gaming focused console, rather than one that tries to be a media center. Based on a "supercharged PC architecture," with an X86 processor, enhanced PC-style GPU, and 8GB of GDDR5 unified high-speed memory, the PS4 is slightly more powerful than the Xbox One, despite its smaller size.
Where To BuySony  Ps4
Konga.com| ₦77,900  ₦125,000
Get it here
Here is a brief specs of the Sony PS4 :
Status: Available Since Nov, 2013
Storage: Standard Laptop SATA 500GB HDD
Processor: Low Power 64-bit 8-cores x86 AMD Processor
GPU: AMD Radeon Graphics Core Next engine with outstanding 1.84 TFLOPS
Memory: 8GB GDDR5 RAM
Optical Drive: Play Blu-ray and DVD Discs
Wireless Controller DualShock 4 Wireless Controller
Full HD support
Wi-Fi 802.11 b/g/n
Bluetooth 2.1 with EDR
USB 3.0 Port
HDMI out
Optical Digital Output
AV cable
AC power cord
The Sony PS4 is currently available in Nigeria and the price is within the range of  #70,000-#90,000 depending on your location and the shop you are buying from.
Related Tags: