Infinix Mobile Unveiled the Infinix Zero Smartphone in Nigeria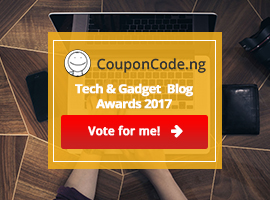 The much talked about infinix zero android phone-a 4.4.2 android kikat powered phone was yesterday launched in Lagos Nigeria. The device which was launched in partnership with Etisalat, and Nigeria number online market store offers some exciting new features at a ridiculously low price.
The most seemly exciting feature is the Gorilla Glass 3, which is a revolutionary glass technology with previously unseen native scratch and damage resistance, on the front and back of the device.
Where To Buy The Infinix Zero Phone
Konga  #21,000
Buy Now
The dual SIM device which comes in white, black and gold colors will be available in two versions, the  16GB with 2GB RAM and 8GB version with 1GB RAM.
Speaking at the product launch on Wednesday, Mr. Benjamin Jiang, managing director of Infinix Mobility said the partnership makes the device a complete package that will excite the Nigerian market.
He said: "Infinix is partnering with Konga.com, the leading player of e-commerce in Nigeria, to reduce channel costs, create a new business model and bring incredible value to our end users".
As part of this partnership, etisalat Nigeria is offering customers who purchase  the Infinix ZERO on Konga up to 500MB monthly data allowance for a whole one year.The Infinix mobile manager  further said the Konga-infinix mobile partnership also helped to reduced channel costs, create a new business model and bring incredible value to our end users.
Speaking at the event, Mr. Sim Shagaya, chief executive officer of Konga, described the launch as unique to the platform, because, "the features and specifications of this device are really exciting and we are very happy to make it available to every Nigerian at a price point that will provide tremendous value to the customer.
The product which will be available in commercial quantity by the first week of September will retail for #21,000 for the 8GB version and #24,000 for the 16GB.You can however pre order the product fro konga to be among the first few owners of the phone
The device is available, exclusively, on Konga.
Read the infinix zero article to know more Infinix zero specs and price
Where To Buy The Infinix Zero Phone
Konga  #21,000
Buy Now