Decide The Slogan For The Infinix Zero Mobile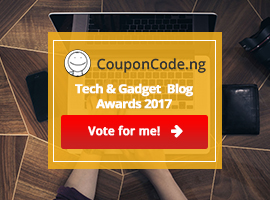 Hello guys,the Infinix Zero capture the zero competition has come and gone with three lucky winners of the infinix zero mobile announces.And now its time for  another great opportunity to own the infinix zero free of charge by simply deciding the slogan for the infinx zero mobile device.
Here is a simple task for you to qualify to win the infinix zero this time around
The great product! Infinix Zero want you to choose a slogan for the device, what do you think the slogan can be, Zero to what? You can just be creative..
Come up with a creative slogan for the Infinix Zero Andriod Device.
Share this slogan on any of the following Social media pages Twitter or Facebook. (Participants on Twitter & Facebook must cc Konga.com  and  ebimablog in their entries to be eligible for the competition).

Use Hash tags #DecideTheslogan  #InfinixZero

Eligible winners will be judged on creative content, number of Likes and Shares
Participants can enter multiple entries whilst encouraging their followers to tweet and share.
Three winners will be selected at the end of the competition (Friday 8th) Incentives:An infinix zero device and an invite to the media launch event and special Infinix goody bag.

If you have any query contact me or comment below.