Win A 16GB Infinix Zero From Konga.com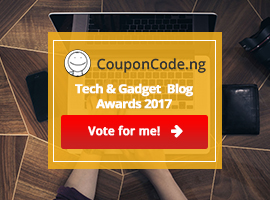 Infinix mobile is officially now  set to blow up the  smartphone game with their announcement of the pre-order the infinix zero Phone now  only from Konga's website. For those who are a little more on the fence, Konga in association with Infinix Mobile is  giving you the chance to to win a a 1GB #infinixzero Phone for FREE.
 To enter for your chance to win,  take a picture of any item depicting the figure/number 'zero'. Entries can range from real-life, animated to graphically-designed depictions. Entries will be judged on creativity, multiplicity and variety. 
Follow @ebimablog on twitter,@ebimablog on facebook ,infinix mobile on facebook and twitter and lastly follow shopkonga on facebook and twitter
Secondly,post,share ,encourage sharing,and retweeting of your captured and uploaded images with the hashtag  #CaptureTheZero #InfinixZero  on your social media.
Prizes
By just uploading a captured image of the number Zero,you stand a chance to win the Infinix Zero, Infinix goody bag and VIP pass to the media event.
Enter NOW, and Good luck!!! And for everything you need to know about infinix zero smartphone, be sure to visit our infinix zero page.
You can now also pre order for the infinix zero here