Tecno R7 Versus Infinix ZERO – Full Comparison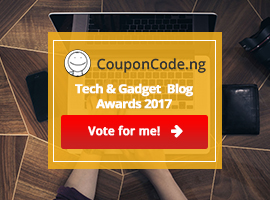 Tecno R7 and Infinix zero are both new releases and e definitely a game changer  from the tecno  and infinix phone makers. While  both phones are wonderful in their specs, they bear some differences.This is an eye opener Post for people who want to know the clear difference and Similarity between Tecno R7 and infinix zero . Here is a full comparison (Tecno R7 versus infinix zero comparison).
 Platform/OS
Tecno R7 comes with Android Jelly Bean 4.2.2 out of  the box ,but can however be upgraded to KitKat. while , the Infinix Zero comes with a KitKat 4.4.2 right from the box,so you don't need to update to enjoy the features of KitKat 4.4.2.So if you care more about the features of   KitKat 4.4.2,then the Infinix zero is all what you need.
TECNO R7
Camera and Multimedia:
Both phones come with high pixel camera. But the Tecno R7  has an edge over its infinix zero  counterpart . The tecno R7   has a 13 Mega Pixel Primary Camera and 5.0MP BSI FF  Secondary camera against Infinix′s which has 13MP and 2.0MP for Primary and Secondary Cameras respectively.
Performance
In term of performance,    the Infinix zero  outshines the tecno R7  . TheThe Infinix Zero  features a 1.4GHz MediaTek MT6592 octa core processor with  1GB  of RAM which means it will run more smoothly than the 1.5GHz 6-core processor  and 2GB RAM of the Tecno R7 phone. A1GB difference of  RAM means some Android apps may not run on the Tecno on the Infinix zero,but can however be taken care of by the micro SD.
 Display
TheInfinix zero  and Tecno R7 both feature a 5.5-inch display. They both offer  the same  720 x 1280 pixels resolution . Tecno R7's display is also built on IPS technology with Corning Gorilla Glass protection while the infinix zero is built on Corning Gorilla Glass protection3 which means the infinix zero offers a more enhanced scratch resistance, reduced scratch visibility and better retained strength once a scratch does occur"
 Built-in Storage & Expansion
Infinix Zero comes with 8GB of built-in storage, while the Tecno R7 offers 16GB. This means you can load more on your R7 before requiring expansion. Both devices can however be expanded via  microSD memory card up to 32GB.This is one area the tecno R7 beats the infinix zero
 The Battery
Another Deficiency of  the infinix zero is in the battery capacity.While the tecno R7  oasts of  a 2430mAh ,the infinix zero is only provisioned with 1920 mAh Li-ion Battery Which translates to a lesser talk time and lesser standby time.
Which is Best for you?
The infinix beats the tecno R7  in two major categories.Infinix zero comes with a newer and latest  android OS out of the box and also posesses a more powerful 1.4GHz MediaTek MT6592 octa core processor processor.These two  features is enough for you to favor the infinix zero over the Tecno R7 and  make a decision on which to buy.
Another reason to favor the infinix zero over the R7 is the price.The infinix zero is expected to sell for nothing more than #3o,000 while the tecno R7 currently sell for #42,000.
For details about these two smartphones read Tecno R7 and infinix zero specs and prices.
Related Tags: