Tecno Phantom Pad vs Tecno Phantom Pad II – Full Spec Comparison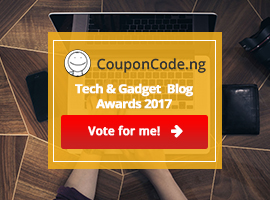 With great pleasure, I announce to you the release of a new phantom pad yesterday by TECNO. The pad is tagged the Tecno Phantom Pad II.
What is the specifications of the Pad II, what is new about the phantom Pad II  ,what major difference and similarities does it have in common with the original tecno Pad  you might ask? Don't worry; we are doing justice to that question now.
 Buy Tecno Tablets online
[button color="orange2″ link="http://www.konga.com/tecno-s9-dual-core-3g-wifi-1gb-8gb-7-inch-tablet-black?k_id=ebimablog" target="_blank" radius="10″ outer_border="true" outer_border_color="#000000″ icon="momizat-icon-cart3″]Buy Now[/button]
The Performance
Performance wise, the Tecno Phantom Pad II is a edge above the original tecno Pad and therefore more superior. The Phantom Pad II  features a 1.3GHz quad-core processor with 1GB RAM, which in essence means  the Tecno phantom Pad II will run more smoothly than the 1.2GHz dual-core processor  of  the original Tecno pad N9 even though both Tecno Phantom Pad II and the Tecno pad N9 contains the same 1GB of RAM  and 16GB  of ROM .
Battery:
The Tecno Phantom Pad II  has a bigger capacity battery, by 1800 mAh. That was not a chance occurrence. Tecno set out to consistently improve. The Tecno Phantom   pad II comes with 4200 mAh capacity  battery compare to the 2400mAh inside of the original Tecno Phantom  Pad.So,with the Tecno Phantom Pad II,you are sure of a better long lasting battery of more than 14 hours of talk time.
Memory:
The tecno phantom pad II and the tecno phantom  Pad both boast of a mere 1GB RAM and 16GB ROM. Both are expandable up to 32GB via microSD.
Dimension:
Here, Tecno Pad II measuring  200*135.2*8.5 mm beats the  Tecno Phantom  pad N9 measuring 204*154*9.9mm  by a fraction- it is thinner by 1.4mm.But the  Tecno Phantom  pad N9 is wider and longer; after all, it does have an 8.0 inch screen,so the tecno Pad II gives you a more compact pad.
Camera
Tecno Tecno Pad II  features a better camera. A 5 megapixels camera with flash on the rear and same  5 megapixels camera  in front. Tecno phantom  Pad  features a 5  megapixels rear camera and a 2  megapixels front facing camera. So, the quality of photos taken with the Tecno Pad II will be superior to the Tecno Pad N9
The Display
The Tecno Pad II  and Tecno pad N9   feature 7.8"-inch  and  8"-inch   displays respectively, and also features  the same screen resolution of   024*768pixels.So there is really not much difference in his regard.
Which Is Best For  you To buy?
In final judgment, the Tecno Pad II is superior  to the Tecno Pad II N9.So ball is in your cour
For details about these two tecno pads and other tecno devices, read  Tecno phones  and Tecnopad II specs.
Related Tags: