Nokia X versus Nokia X2 Android phones-Full comparisn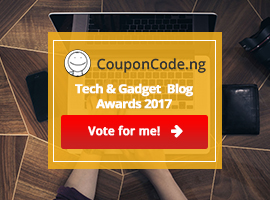 Microsoft/Nokia  has announced the Nokia x2, the successor to the Nokia x  android that was launched  during the MWC at Barcelona in Spain, along with Nokia X+ and XL
The Nokia x2 made its debut on Nokia Conversational  blog in June 2014″. But what has changed in few  months since the Nokia x  launched and what is different between the two devices? Read on to find out.
Here's how it breaks down:
 The Nokia x2 has a Better Display
The Nokia x2  has taken its display up a notch over the Nokia X. Not only is the Nokia x2  0.3-inches bigger at 4.3-inches compared to the 4-inch screen on the Nokia x, but also include ClearBlack, LCD  display wih 800 x 480 resolution compared to the 4-inch WVGA LCD display on the Nokia X. . '
Battery
The battery life of any device still remains the most essential thing to consider when deciding the type of phone to buy.Microsoft took this into consideration by improving on the battery capacity of the Nokia X2.With a battery capacity of 1,800mAh(300mAh more than the Nokia X's),the Nokia X2 boasts of  a  4 hours Internet browsing time on cellular network,10 h – Maximum talk time (2G),13 h – Maximum talk time (3G) and 23 days – Maximum standby time with dual SIM.
Nokia x on the other hand 1,500 mAh battery under with it that boast of delivering  up to 10.5 hours of talk time on 3G, 13.5 hours of talk time on 2G and 408 hours of standby time
 Platform
Nokia x and Nokia X2 both features a forked version on the Android 4.1.2 Jelly Bean and  Android 4.3 Jelly Bean in that order and are about the same size with the Nokia x2 only 0.3inch more larger than the Nokia x, but the  Nokia X2  is a more superior phone  with faster processors and a more brilliant display. The major edge of the Nokia X2  seem to be its larger displa size,bigger RAMsize ,faser processor and a more importantly , Nokia X2 brings updated software that is Nokia X Platform 2.0. It's based on Android AOSP API Level 18, that's Android Jelly Bean 4.3. It also brings changes to the user interface of Nokia X2 which more prominently includes the 4 tiles per row (they were only 3 previously)
Note
Nokia X, X+ and XL which runs on Nokia X Platform 1.x won't be facilitated with the upgraded Nokia X Platform 2.
You can take selfies on the Nokia X2
Talking of the camera,the Nokia X2 takes it a bit higher with its 5-megapixel rear camera with   autofocus and flash, while the Nokia X has a 3-megapixel fixed focus camera on its rear.
While the Nokia X lacks a  front facing  camera ,the new Nokia X2 incorporates  a VGA front snapper  so taking  a selfie on the new Nokia X2 is very much possible as opposed to the Nokia X.
 Familiar Design
Microsoft  hasn't altered the Nokia x2's design too much from the Nokia X, although Nokia X slimmer in terms of width, as well as lighter than its successor. There is a slight increase in height with the Nokia X2  due to the larger display, but it's fractional.
The Nokia x2 is 11.11 x 121.7 x 68.3 mm while the Nokia x clocks 10.4 x 115.5 x 63 mm in terms of dimensions. The Nokia X2
weighs 150g while Nokia X  weighs only 128.7 g  .
The Nokia X2  will be  selling for about  #22,000 to #23,000 only when you buy from konga.com while Nokia X currenly  is  within the range of  #18,000 to #19,000 from Konga.com
Final Judgement
Nokia X2  in  almost all angles  is a more superior phone compare to the Nokia X.The final decision on which to buy is in your hands.But if pricing is not that important to you,the tecno Nokia X2 is a better option,but if the reverse is true,you can then go for tecno Nokia X.