Nokia Lumia 520 Versus Nokia Lumia 530-Full Specs Comparison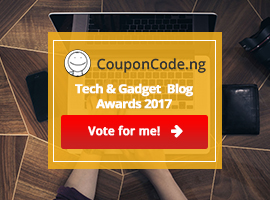 The Nokia Lumia 530 is supposed to be a replacement upgrade to the best selling Nokia lumia 520.But looking at the specs sheet, it looks like the all-new Lumia 530 have less to offer. But not without some similarities.
Today we shall look at how the Nokia Lumia 530 measure up against its predecessor, the Nokia Lumia 20.This comparison should aid you in making a decision when planning to  buy or replace your old lumia  phone.
Where to Buy Nokia Phones
Konga.com| ₦18,000
Get It Here
Platform
The Nokia lumia 520 runs and was released with the window phone 8 OS while the Nokia Lumia 530 comes with the newer Window phone 8.1 OS, but Microsoft  plans a window phone 8.1 OS  roll out to the Nokia Lumia 520  later in August. Things you get with Windows Phone 8.1 missing from Windows Phone 8 include the Action Center, the ability to display more icons on the home screen with any phone and gesture typing,  Cortana, Windows Phone's digital assistant.
The Performance
Performance wise, the Nokia Lumia 530 should perform better than the Nokia Lumia 520. The Nokia Lumia 530  features a 1.2GHz quad-core processor with 512MB RAM compare to the 1GHz dual-core found on Nokia Lumia 520
SIM Type
The Nokia Lumia 530 comes in a single and dual SIM variants, which means two SIM cards can  actually be supported enabling you access two networks on your phone. While the Nokia Lumia 520 comes only in a single SIM option.
Camera
Disappointedly, the all new Nokia lumia 530 offers nothing new in the camera compartment as it comes with the same 5MP camera as the 520 with no flash and additionally comes with no dedicated selfie camera,but the GlamMe app lets you use voice control to snap a shot with the main camera.
Battery
If you expected a better and higher battery capacity from the Nokia 530,am sorry to disappoint you, The Nokia Lumia 530 has exactly the same 1430mAh capacity battery, but we hope that should be enough to see you through the day considering the  rating from the Nokia Lumia 520.
Built-in Storage & Expansion
Both Nokia Lumia 530 and  520  are backed by a 512MB of RAM .Nokia Lumia 530  comes with 4GB of internal storage, while the Nokia Lumia 520  offers 8GB. This means you can load more on your Nokia Lumia 520 before requiring expansion but the Nokia Lumia 530 has been compensated by a microSD cards expandable up to 128GB in size, where the 520 was limited to 64GB cards.
Display And Screen Size
Both Nokia Lumia 520 and Nokia Lumia 530 features the same screen size(a 4-inch display) except for the slight increase in screen resolution in favor of the Nokia Lumia 530 with  a resolution of 854 x 480 pixels as against the 800 x 480 pixels found in Nokia Lumia 520. That gives the Nokia Lumia 530 a pixel per inch of 245 compared to 233.The all new Nokia 530 also features a standard TFT LCD screen, where the Lumia 520 had an IPS display.
Which Is Best for you?
While the Nokia Lumia 530 is supposed to be an upgrade of the Nokia Lumia 520,it has failed to meet up with expectations in many aspects.In my own judgement by Nokia Lumia 520 will be a better option if eventually Microsoft rolls out the Window 8.1 update to it
For details about these two Nokia Lumia phones and other Nokia Lumia  devices, read  Nokia Lumia Phones   and Nokia Lumia 530 specs and price.