How To Buy Airtime Using UBA Mobile Banking App.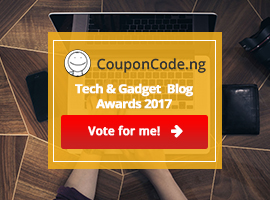 With UBA mobile banking app, banking with UBA is a lot now  easier than ever before. Just download the UBA mobile application and enjoy secure, convenient access to your account information anytime, anywhere.
UBA mobile  app lets you View account details, check available balances, make transfers, pay bills, buy airtime, and more—all from your favorite mobile device. It's that simple.
You can easily buy airtime using the Umobile airtime topup section, and all that is required is you having fund in your UBA account, the phone number and  your umobile PIN  to confirm your airtime purchase.
Glo, MTN, Airtel , Etisalat ,Visafone,Starcomms and  ZOOM are currently supported for airtime topup  on the UMOBILE  banking  app
 How To  Buy Airtime Using UBA Mobile
Open the UMOBILE app from your home screen or from your phone menu.
Click on airtime Topup,a new page will open as shown below
Select prepaid or postpaid depending on your Plan
Select self if you wish to recharge the number with which you register your umobile.otherwise select third party and input the number if you are to recharge another phone number
Click on the network field to select your mobile service provider
 Click on value to select the amount you which to recharge
 Then select next
Click on the account to use field to select the account from where you choose to recharge…only if you have more than one account regisred on the umobile app
 Select current or Savings
 Lastly enter your Umobile PIN to authorize the app.
 Then click on send
A new page will pop up for you to confirm your inputs
Select yes,I am sure  to continue ,otherwise select cancel
At this stage,confirm the transaction by selecting send ,or cancel
Next a confirmation page will come up ,confirming the success or failure of your transaction.If successful ,you will get a success message on the screen and also get alert on your mobile phonestating the recharge amount.In my own case the transaction was not successful cos I had not enogh balance.
Yeah, that's how easy it can be to recharge/purchase airtime online using U mobile  airtime top up on the Umobile app. I hope this helped
Related Tags: