How To Subscribe To Mtn Night Plan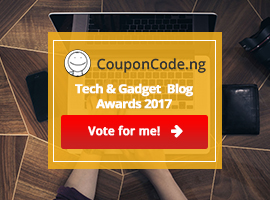 MTN night plan is one of the data plans provided by MTN Nigeria and it seems to be the best and most affordable data plan for now since MTN,AIRTEL ,ETISALAT AND GLO stopped their blackberry plans from working on non Blackberry devices.
The Mtn Night plan which works only at night from the hour of 9pm to 6AM  goes for only #2500 and  allots 3gig of data plus an extra  1.5gig of data as a bonus offer.The MTN night plans works during the day until the bonus 1.5gig of data is exhausted.
Find below  the full detail of the plan, how to subscribe,subscription code ,price,how to check the bonus data balance and how to check the data balance.
How to Subscribe to the MTN Nigh Data  Plan
To activate,subscribe to the MTN night plan on your android device,PC,iphone,simply recharge your SIM with #2500 only  then dial *102# or send 102 to 131 .Your #2500 credit will immediately be deducted,you be notified of the sucess or failure of your subscription and your data plan will immediately be activated if successful.
How to Check the MTN Nigh Data  Plan Balance
To check the MTN NIGHT PLAN data bonus of 1.5gig,simply   dial *559*2# or *559#,you will be shown your bonus data balance.To check your main data balance,send 2 to 131 in an sms ,you will be notified of your data balance,and the expiry date through SMS.
Few Thing you must Know About The MTN Night Plan
The MTN Night Plan costs  #2500 only and last for one month.
The MTN Night Plan gives you 3gig of data ,plus  1.5gig bonus making  a total of  4.5 gig of data.
The MTN Night Plan can be used from 9:00PM to 6:00AM during the Week but  works 24Hours on Weekends until you finish the bonus data.
The MTN Night Plan can be used  on any device.
The MTN Night plan opens Facebook ,twitter and google plus at any time of the day.
And lastly it  can be used on any  Android phone.
Related Tags: