MTN One World: How To Activate And Data Rates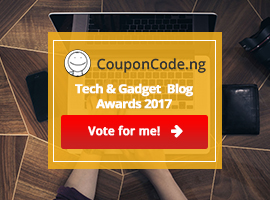 Mtn Nigeria has introduced a new service called MTN One World.The MTN One World  allows Mtn prepaid and postpaid  subscribers surf the web and pay the standard home rate of 5kobo per kilobyte, and enjoy affordable rates on calls and text messages while visiting any of MTN Operating Countries .
How To Use MTN One World
To start enjoying the benefits of MTN One World,Simply switch on your phone when you get to your destination country and connect to the MTN network available in that destination. To call home from your destination, simply dial the call number using +234 (e.g. +2348032xxxxxx). To send SMS to someone at home (Nigeria), simply type your message and send to the number using +234.
Recharging Your Phone
While abroad, you can conveniently recharge via MTN Nigeria's available top up options. Click here to see all available top up options.
Checking Your Account Balance
You can check your credit balance while roaming just as easy as you would in Nigeria.
Simply dial *556# send and your account balance will be displayed on your screen in Naira.
Benefits  Of MTN One World
Browse like Home when you roam
Easy to use service
Multiple options to recharge your account
Roaming support services while abroad
No Deposit required
No subscription fees required
How Do I Access Support Service when Roaming Abroad?
You can contact MTN Roaming Helpdesk at +234 803 101 2346 or send emails to[email protected]
MTN One World Countries and Rates
For list of MTN OneWorld countries and rates, please see below.
Note:
MTN Syria and MTN South Sudan is currently excluded from MTN One World and not on the same call rate. For more information on rates, countries and MTN roaming partners, please visit MTN Roaming page
Calls to the rest of the world will be charged at 600 per minute and any calls to satellites will be charged at 2200 per minute.
Calls will be charged per minute and data will be charged per Kb
All rates are in NGN
Country
Data/kilobytes
Call to Nigeria
Local calls to roaming networks
Local calls to other networks in roaming country
Receiving
calls
SMS to Nigeria & other networks in Nigeria
SMS to the rest of the world
Afghanistan
0.05
60.00
25.00
60.00
40.00
40.00
55.00
Cameroon
0.05
60.00
25.00
60.00
40.00
40.00
55.00
Congo Brazaville
0.05
60.00
20.00
60.00
50.00
20.00
25.00
Rwanda
0.05
60.00
20.00
60.00
50.00
20.00
25.00
Uganda
0.05
60.00
20.00
60.00
50.00
20.00
25.00
Guinea Bissau
0.05
60.00
20.00
60.00
50.00
20.00
25.00
Guinea Conakry
0.05
60.00
20.00
60.00
50.00
20.00
25.00
Cote D'Ivoire
0.05
60.00
20.00
60.00
50.00
20.00
25.00
Liberia
0.05
60.00
20.00
60.00
50.00
20.00
25.00
Cyprus
0.05
60.00
20.00
60.00
30.00
20.00
30.00
Iran
0.05
60.00
20.00
60.00
30.00
20.00
30.00
Sudan
0.05
60.00
20.00
60.00
30.00
20.00
30.00
South Africa
0.05
60.00
20.00
60.00
30.00
20.00
30.00
Swaziland
0.05
60.00
20.00
60.00
30.00
20.00
30.00
Zambia
0.05
60.00
20.00
60.00
30.00
20.00
30.00
Botswana
0.05
60.00
20.00
60.00
30.00
20.00
30.00
Benin Republic
0.05
60.00
20.00
60.00
30.00
20.00
30.00
Ghana
0.05
60.00
20.00
60.00
30.00
20.00
30.00
Yemen
0.05
105.00
20.00
60.00
25.00
20.00
25.00
Source  Mtnonline