How To Browse Unlimitedly During The Day Using Mtn Night Plan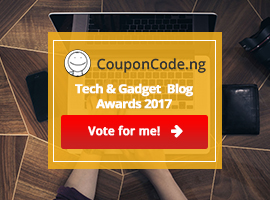 Recently in one of my post,i shared with you on this blog how to subscribe to the MTN Night Plan.This became necessary after all internet service providers blocked/stopped their BIS from working on non BB devices.
In that post,i also shared with you the subscription code for the mtn night plans,how to check data balance and the limitations of the Night plans.One of the limitation is that you cannot use the MTN night plan during the day after you finish the 1.5gig  extra/bonus data .Today I am delighted to inform you that I've found a tested and working way to use the MTN night plan during the day without interruption even after you exhaust the bonus data.
I came across this on a discussion thread in bloggerslab.Without wasting much time,let me take you through what you need to do to make this work.To browse with the MTN Night plan during the day after exhausting the bonus data, follow me through the steps below
==> First download simple server to your PC
==> Extract the 2 files (config and main exe file) in it to a folderon your PC.
==> Then connect your modem, launch the exe file.
==> Then set your browser's connection setting to Manual Proxy Configuration.
==> In HTTP Proxy put in 127.0.0.1and port 8080.
That is all you need to do.Go ahead to give it a trial,am currently using this trick  and surely will work for you.Do not forget to drop your comment if need be.
You  can Like My Facebook Page ebimablog  and Follow Me on Twitter @ebimablog for more updates
Related Tags: