How To Create,Join and Invite Friends To BBM Group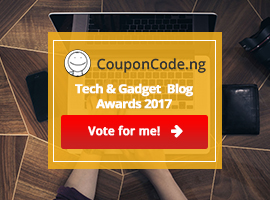 BBM instant messenger is  the best  mobile instant chat messenger of choice and its only rivaled by popular whatsapp instant messenger.Just like whatsapp,bbm is now available as a free download to not only  blackberry users,but also to  android and iOS users
The group chat is also a common feature between whatsapp and bbm apps. Ever wanted to hang out or have a conversation  several BBM contacts at a time? ,the BBM Group  lets you do just that.
The BBM group is a great feature that allows you to send instant messages to a group of BBM contacts without incurring extra cost! Group chat is not one of  new features of the BBM  application but its unfortunate most  of  BBM  users  still don't use or do not know how to use  this feature,hence the the need for this post.
How To Create/Join  BBM Group For android users
Open BlackBerry Messenger and click on Groups.
 Press the create new  Group button to create a new group.

You can alternatively go to Menu,

click on  Groups and then on new group button

.

Enter the  Name and Description of the group you are creating.
You may decide to change the icon and select whether or not you wish to let other users invite contacts to the group.
Hit the save  button to create the group.
Yo may at this stage wish to add a display picture for the group,thereafter yo start inviting members to join the group you just created.
How To Create/Join  BBM Group For Blackberry  users
1.    Click the "Menu" key to launch the expanded menu.
2.    Click the "BlackBerry Messenger" icon. Click the "Menu" key, then scroll down the list and select "Create New Group."
3.    Type a group name in the "Group Name" field, then a group description in the "Description" field.
4.    Click the "Group Icon" to select an image to identify the group.
5.    Click "Yes" to allow all members of the group to invite new members. Click "No" to restrict the invitation privileges to select members.
6.    Click "Yes" to show the group on the home screen. Click "Create Group" to create the group.
7.    Click the "Back/Escape" key to return to the home page.
The above  image best explains the process of creating bbm group for blackberry users.For android users,the process  of creating and joining bbm  group is very simple and easy to getthe If you have any questions or suggestions make sure you leave them in the comments below!
Related Tags: