How To Borrow Airtime From Airtel Nigeria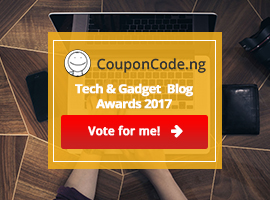 Just like MTN xtratime which allows allows MTN  prepaid subscriber to borrow airtime/credit from MTN  and payback later,airtel Talk Time Advance service  also allows airtel subscribers i to request for airtime (credit) in advance without using physical recharge cards to top up their airtime balance.
The borrowed/requested  airtime credit is deducted when the customer recharges his/her line. The denominations of airtime available for lending on the airtel Talk Time Advance service are:
Who Is Eligible For the Airtel Talk Time?
All prepaid Customers can only borrow airtime using the airtel talk time service  only if they meet up with the conditions below:
An active line: meaning customer's line has not been suspended or deactivated under airtel's existing policies
Network Age: A prepaid customer who has been on the airtel network for a minimum period of three (3) months prior to the date of request for Talk Time Advance
Customer must be a pre-paid customer
The customer must have re-paid all prior advance credit provided by (in the case of a returning customer)
How Do I Borrow Airtime/Credit From Airtel Nigeria?
To borrow airtime/credit from Airtel Nigeria, all you need to do is follow these simple steps below.
1. DIAL *500# on your phone. This will display a list of the amount of airtime you can borrow from Airtel .
2. Select the amount you want to borrow and your account will be credited immediately.
In addition, users will be able to borrow denominations they qualify for directly by dialing:
*500*50# for N50 airtime
*500*100# for N100 airtime
*500*200# for N200 airtime
*500*500# for N500 airtime
Important points to note about airtel talk time
A  10% service charge for any amount borrowed is applicable
The 10% service charge is deducted directly from the borrowed credit implying that if a customer borrows N50, he will only get N45.
You will be  required to repay the advance credit within a period of 72 hours from when the customer's line is credited
Airtel will deduct the Advance airtime requested (N50, N100, N200 or N500) from the user's main account at the time of next recharge or top up whether or not the customer uses the advance airtime borrowed.
ENJOY!!!
Someone may be in dire  need of this,so do not forget to use the share button below to share this post with your friends. Comments are also welcomed.
Related search terms
Borrow airtel airtime
airtel borrow airtime code
code to borrow credit from airtel
airtel talk time loan.
Related Tags: