How to create Chat group on Whatsapp for Android and Iphone: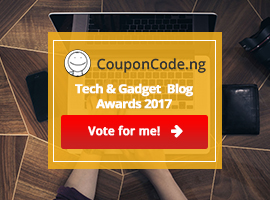 Whatsapp  is the mobile chat messenger of choice and its only second to the ever popular  BBM MESSENGER.Available for every phones,whatsapp is a cross platform mobile chat app that allows you send and receive chat messages,audio and video chats all for free provided you have active internet connection.
Group chat is not one of  new features of the Whatsapp application but its unfortunate most  Whatsapp users don't use or do not know how to use  this feature,hence the the need for this post.
How to create Chat group  on Whatsapp for Android and Iphone:
When you create a group, you become the group administrator and have special control over who can join the group. To create a group:
Open WhatsApp and go to the Chats screen.
Press the [Menu/option Button] > [New Group]
Type in a subject or title. This will be the name of the group that all members will see.
Add a photo for the group. This will show up next to the group in your Chats list.
Add group members by selecting [+], or by typing the name of the contact.
Tap [Create] when you are finished.
On completion of your registration,you can now have a private chat with you Whatsapp friends.
If you found this post useful,please kindly use the share button to share this with your friends   and the comment box to let us know how you feel about this.You can stay up with ebimablog  for more updates on My Facebook page Facebook/ebimablog ,  Twitter  ebimablog, google plus  ebimablog
Related search terms
How To Create Whatsapp group On Android
How to create group chat on whatsapp android
How to mute whatsapp group on android
How to create a group on whatsapp blackberry
How to create a group on whatsapp iphone
How to create group chat in whatsapp
How to create group in whatsapp samsung
Related Tags: