Tecno Mobile Offices In Ghana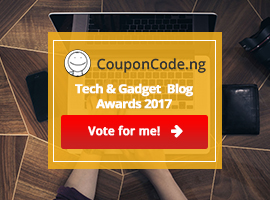 TECNO TELECOM LIMITED, established in July 2006 in Hong Kong, is a comprehensive mobile phone manufacturer specializing in R&D, manufacturing, sales and service. With years of development, it has now become one of the major mobile phone suppliers in the world and one of the largest mobile phone manufacturers in China.
In the year of 2008, TECNO decided to focus on Africa as its key market and accordingly launched TECNO brand strategy. Through three years of efforts, TECNO has achieved initial success with its outstanding and unique marketing strategy, and has now become one of the most popular mobile phone brands in many countries in Africa. Besides, it has been recognized as the NO.1 Dual SIM mobile phone brand in those countries with TECNO branches, including Nigeria, Kenya and Ghana, etc.
In 2010, TECNO has ascended into the top three mobile phone brands in Africa. The significant difference between TECNO and other mobile phone manufacturers is its product strategy that TECNO only provides suitable products for its customers.
Listed below is a list of tecno mobile addresses in Accra and other cities in Ghana plus their contact details
| | | |
| --- | --- | --- |
| Odorkor – Accra | Odorkor main Traffic light near the Allied Filling stations. | 020 – 2698378, 020 – 8132500 |
| Circle – Accra | Tip-Toe lane , near Odo rice. | 020 – 2698381, 020 – 2698396 |
| Darkuman | Near Accra Trotro station. | 0244 – 580095, 0244 – 579845 |
| Kumasi | Near Topman Shoes, Adum | 020 – 2698389, 020 – 2698385 |
| Tamale | Inside Quality First building near Taxi rank. | 020 – 1591673, 020 – 2698380 |
| Takoradi | Market Circle, Near ECOBANK. | 020 – 2698388, 054 – 5009423 |
Source……. Tecno mobile Ghana
Related Tags: