The Advantages of Buying Laptops Online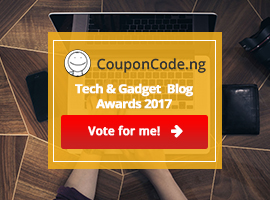 Laptop computers give users performance and portability in one small package. You can work and access the internet anywhere you like as long as you have your laptop with you. If you're planning to purchase a new laptop, here are a number of reasons why you should buy it online:
1.  You get unbiased laptop reviews
One of the best advantages of buying your laptop online is that you get access to unbiased reviews and customer ratings. You learn both the positive and negative experiences of other consumers because you won't have to deal with salesmen who often only give favorable reviews of the products that they sell.
Unbiased laptop reviews enable you to weigh in on the features and limitations of a laptop and help you make better purchasing decisions. Reviews also help you avoid costly mistakes. You do not have to buy a laptop before you realize too late that it does not offer the functionalities that you need. Laptop reviews are also helpful if you are not yet sure on what type and model of laptop to buy or you easily get lost with the technical jargon used for computing devices.
Amazon.com and Tigerdirect.com, retailers of computers and laptops on the web display unbiased customer laptop reviews and product ratings on their website to serve as a guide for customers who are shopping for laptops online.
2.  You get a wider selection of laptops 
Most brick and mortar computer stores offer different laptop models and units for you to choose from but shopping online gives you a wider selection of laptops and computers. This is because you will likely purchase from the e-commerce website of major computer stores and manufacturers and they often have the widest and latest selection of laptops for their customers.Do you have a limited budget and are willing to settle for second-hand laptops? Finding a used but quality laptop can be difficult if you do it offline. You may have to ask around from friends and most computer stores do not sell used items. Online, you can easily find used and refurbished laptops by just using the search engines. There are dedicated websites that can help you find and purchase second-hand units according to your preferred brand, features and operating system.
3. You can build and order your own laptop online 
Finding the perfect laptop is much easier online because you can order specially configured laptops to have the features and specs that you need. By using their website or calling their business phone numbers, computer manufacturers often allow customers to build their own laptop when they order their unit online.
4.  You get the best prices
Online stores often offer the best pricing because they do not have the same overhead expenses that brick and mortar stores do. Online stores automate and computerize processes and do not have to pay for space rental to display their goods, which means bigger savings and better deals for anyone purchasing online. Comparison sites also allows you to compare the different laptop prices and computer stores before you buy so you know where to get the best deal and prices without having to drive around looking for the best-priced laptop in town.
Coupons is one of the best ways to get special deals on laptops and computing devices and computer manufacturers often give online coupons and promotional codes that you can use to avail of special discounts when you shop from their e-commerce website. Shipping is not a problem either because customers who buy large-ticket items such as laptops and gadgets online often enjoy free shipping.