Running Your Business through iPhone Applications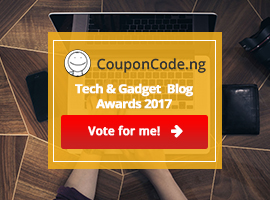 The development of iPhone applications is quite a complex process and most often, services of highly skilled app developers are required. Although there is software and programs that can be readily downloaded from the Internet to kick start an app development process either for Android or iOS, a certain level of understanding of the object-oriented and general purpose programming language that is objective C is also essential. Knowledge of Java and some hardware technicalities are also crucial for application development.
According to the experts, creating an application for Android is only a bit easier than creating an application for iPhones. Application development for iPhones requires developers to be highly adept at instructing the system to move and manage memory and this work actually calls for quite a wide range of skills that is usually not readily available for businesses to take advantage of. Outsourcing your iPhone applications is the easiest route though it may entail higher costs but this will certainly be worth it since iPhone applications have shown impressive effects on the success of most businesses that utilize them. For those who are still wondering why it is so important to create an iPhone application, here are some of the good things it can bring your business in a short amount of time:
Marketing Tool
Most businesses make use of iPhone applications for several reasons but first and foremost, as a marketing tool. Enterprises are able to reach their target markets quicker and easier through the help of mobile applications. It is an effective way of introducing products and services to potential consumers and an exceptional way of telling them more about the company's history. Most mobile applications are not just about selling a product or service but also provide users with some sort of entertainment which helps in capturing their attention. In some way, users seeing your company logo or your company's mission and vision on their mobile phones do not come across as intimidating than seeing it on an actual website or on a flyer. Of course, mobile applications of businesses should be free. After all, who would pay for an app unless it is a game, a VoIP feature or a really great photo editing tool? An iPhone application is also an excellent platform for your advertisements and announcements. It also helps that an iPhone has free GPS services that can strategically help users and potential consumers locate your places of business.
Your Online Shop
Aside from the benefits of free marketing and advertisements, mobile applications also serve as online shops for most businesses. You have the option of including a shop section where users can browse and purchase products and services that you have to offer them. If you would rather that your mobile application remains free of any clutter, you can at the very least, put a direct link to your full website.
The Influx of Profit
Let's face it: all businesses are all about money and a mobile application can easily open the gates for the incessant influx of profit. For some entities, one way of making money from mobile applications is by selling them to other interested parties. Since most business entities prefer to outsource the development of mobile applications, they then own the rights to these applications which they can either utilize to amp up their sales or sell to third parties. Either way, a company will certainly benefit from it monetarily. Some even choose to host advertisement spots open to interested parties like Google Adsense. This may not bring in millions of dollars but the earnings from ads may be used for the maintenance of the application itself.