Brand Marketing In 4 Simple Steps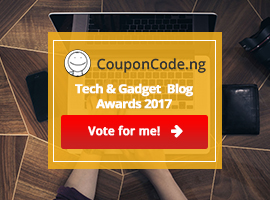 Brand marketing is the most difficult part in starting a business because it needs the most creative and idealistic minds to come up with the most impressive name for a company or a product. A brand serves as the trademark of a company, and becomes its image that can be distinguished among other popular brands. Branding values the customer's decisions in choosing different products on a daily basis. This is how important brand marketing is to a business company. A brand defines a company because it defines how a business works from the lowest to the highest position. Some people think that brand is all about the name and the logo. However, the name and the logo are just part of it since branding a business is putting the services as a whole by embedding an ideal image to the people.
Therefore, a business aims for success, and the positive feedback from its customers which is made possible by good brand marketing strategies. However, this needs a lot of consultations and ideas. With that, here are some points that make excellent brand marketing:
Make The Business Name Catchy And Unforgettable
A catchy name can make a business enterprise unique and popular since it is what people would remember first in a company. There are some businesses that acknowledge their owners' name plus the kind of business they are giving.
For example, Ben Peters owns a computer business wherein he can call his company as Ben Peters Computer Solutions or Ben Peters Tech Store. The most well known instance of this is millionaire Donald Trump who changed the name of his parent's business to The Trump Organization. It became a trademark for the Trump Family and other businesses that are under their name.It is also a good idea to ask friends or members about a name that is best for your company. Do not use terms that most people have not heard of. A unique yet recognizable name can make it searchable for future clients, travelers and Internet users.
Put The Brand On The Employees
This is a very important part of the business because employees are always having conversations with the customers. With this, they hold the face and the name of the company. They must have a pleasing personality in order to properly address the concerns of the clients. Not only that, they need to be knowledgeable about the company, and the products and services that you offer.
McDonalds, for example, is one of the most popular fast food chains in America which require crew members to be good in dealing customers with a happy face and a positive personality. With that, every person always expects a McDonald's crew member to be approachable. This helps customer relax and feel happy whenever they step inside the restaurant. McDonald's has established an excellent branding even through their employees.
A Matching Environment And Presence
A business must consider a company's layout from the wall to the employee's uniform. For example, in a clothing line business, let your employees wear the things that you sell, and make the people see how your items would look like when donned by someone.
A Remarkable Mass Media Brand Marketing
The Internet is now the most popular form of media. Hundreds of social media platforms and blogs can be used for online advertisements. It has also made communication instant for people and businesses thru phone systems and services, like the RingCentral VoIP, which helps make voice and video calling possible. In addition, it grants effective brand marketing for any businesses through the different features of social networking sites.